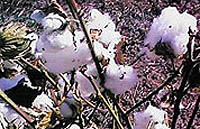 Textile bio
Offres de vente
Pour identifier la société, cliquer sur le numéro de l'offre
Offre N°
Catégorie
Certification
Origine
Produit
Validité de l'offre
Date de l'offre
93728
Textile
Other
France
Habillement
2023-07-10
2020-10-19

Description

: Organic clothes for babies
94845
Textile
Other
France
Habillement
2022-12-20
2020-10-19

Description

: Children textiles garments from 0 to 9 years old. 100% organic coton
94907
Textile
Other
Espagne
Tissus
2023-02-10
2020-10-19

Description

: tejidos orgánicos y sostenibles
76491
Textile
Control Union
Turquie
Habillement
2023-12-31
2020-10-19

Description

: OrganicEra is established in 2007 and since then has been servicing its customers for sourcing organic certified textiles, clothing ( baby, children and for adults ), home textiles, baby hooded towels, children / adult bathrobes, bed linen, towels, baby slings, plush toys, hand knitted organic toys and cloths.
OrganicEra is also wholesaling the widest range of organic products within Turkey, and has dedicated distributors in Lebanon, KSA, Dubai, Ukraine, Spain, Portugal and in Hong Kong. Please visit www.organicera.com for more information.
61415
Textile
Other
Egypte
autres Textile
2022-12-30
2020-09-25

Description

: organic cotton garments, fabrics and yarn
64289
Textile
Other
Egypte
Habillement
2022-04-12
2020-09-25

Description

: NATURETEX, founded originally under the name of CONYTEX in 1998, is a high quality producer of fabrics, fashionable home textiles, dolls and colorful baby wear using only organic cotton. The design and development of the products is done in-house in its own studio, and produced and marketed under its own brand Cotton People Organic (CPO), NatureTex, Organic Baby, or under private labels such as "Under the Nile" or "Alnatura". NATURETEX competes successfully in the global market for organically produced textiles through the design, manufacturing, and marketing of beautiful and high quality products from Egypt, the home of today's premium cotton production.

NATURETEX´s staff is not only committed to customer satisfaction and high quality standards and service, but also to the organizational development process and the continuous upgrading of employee's skills. All textile products are made from organic cotton, and the products are ISO 9001 certified and fully conform to the international Demeter guidelines.
60897
Textile
Imo
Turquie
Habillement
2022-02-02
2020-09-18

Description

: 100% organic cotton baby products 0-4 years old. Sales from stocks, no minimum order quantity. Stocks ready for shipment. We are looking for long term realtionship with distributors and shops to become our sellers.
60899
Textile
Imo
Turquie
Habillement
2022-10-12
2020-09-18

Description

: organic Baby, toddler products, underwear.
99888
Textile
Other
Inde
Habillement
2022-10-03
2020-09-08

Description

: This product is made from organic cotton and we also have recycled organic cotton and we are also doing block pricing on them
99724
Textile
Other
Sénégal
Tissus
2022-12-31
2020-07-15

Description

: Textile biologique
100% Coton
Teinture vegetale
61133
Textile
Control Union
Inde
autres Textile
2021-04-04
2020-04-22

Description

: organic towels

Our design range encompasses a wide range in both Yarn dyed & Piece dyed qualities across Dobbies and Jacquards:

- Beach Towels
- Bath Towels
- Kitchen Towels
- Christmas Towels
- Embellished/Embroidery Towel
- Specialty Towels
- Terry Madeups
62335
Textile
Other
Inde
autres Textile
2021-07-20
2020-04-22

Description

: Suminter India organics' Textile division was established with a mission of providing exceptional and personalized services and providing genuine Organic Garments at an affordable price to our clients. We enjoy a good control over Organic raw material, as we have our own contracted farms in the states of Gujarat and Maharashtra, India. Our production facilities in India are most modern and are certified by Control Union (SKAL) for Organic production. Our core principle of business is to provide genuine organic product at the right price and at a stipulated time. Our Integrated operation right from raw cotton to Garments helps us achieve this object. Our experienced professional team and modern machinery set up along with proper choice of raw material gives us the edge over our competitors to provide our clients a trouble free product with almost Zero defects
We monitor all the processes, from pre-assessments to shipping, in order to address and comply with all of our customers' needs and expectations. We work on a variety of garments ranging from Fashion to Basics in Knits, Woven – Tops / Bottoms. We are specialized in doing a variety of prints / embroideries / appliqués & washes on the garments which are all organically certified.
80936
Textile
Control Union
Inde
Tissus
2021-12-20
2020-04-22

Description

: All kinds of organic cottons, organic linen and peace silk fabrics and made ups. MOQ 25 mts only.

Also organic tshirts, scarves and organic towels . Wholesale pricing and low MOQs. paypal accepted, courier deliveries, warehousing etc
86160
Textile
Other
France
Habillement
2021-12-31
2020-04-22

Description

: NOW! La marque spécialiste en vêtements bio et éthiques personnalisés ainsi qu'en goodies développement durable dédiée aux entreprises, collectivités et associations pour leurs achats responsables promotionnels.

NOW! propose des vêtements et goodies « human inside » respectueux de l'environnement. Tous les vêtements NOW (t-shirts, sweatshirts, accessoires) sont en coton biologique certifié. Les ateliers dans lesquels ils sont conçus offrent des conditions de travail et de rémunération dignes.
NOW! Ce sont aussi des produits éthiques à personnaliser, fabriqués à base de PET recyclé, de bambou, de bois FSC ou d'autres matières naturelles, pour faire de vos cadeaux d'entreprise des vecteurs d'image valorisant !
Les produits NOW sont les meilleurs porte-parole des achats responsables des clients qui nous font confiance.
76170
Textile
Other
Inde
autres Textile
2021-10-10
2020-04-22

Description

: 100% Organic Cotton GOTS Certified New Born Baby Set. Can be further embellished with chest prints, embroidery, appliques or all over prints as per requirements.