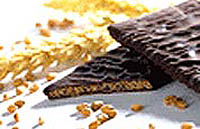 Produits diététiques bio
Offres de vente
Pour identifier la société, cliquer sur le numéro de l'offre
Offre N°
Catégorie
Certification
Origine
Produit
Validité de l'offre
Date de l'offre
72042
Produits diététiques
Other
Australie
Autres produits dietetiques
2020-10-10
2018-12-12

Description

: We offer a wide variety of eating options to suit all dietary requirements. Choose from hot or cold food, coffee carts and snacks, platters and buffets, formal dinners or BBQ's, with full service and equipment available
62521
Produits diététiques
Other
France
Compléments alimentaires
2020-07-07
2018-08-14

Description

: EUROP-LABO produces natural and organic food supplements, foods and cosmetics.
61416
Produits diététiques
Other
Egypte
Compléments alimentaires
2020-04-04
2018-08-14

Description

: Natural vitamins and OTC products as well as phytotherapy
83094
Produits diététiques
Other
Afrique du Sud
Extraits de plantes fraîches
2020-02-02
2018-04-18

Description

: Fresh, potent Sceletium tortuosum powder for anti-stress, mood enhancer and to help with focus.
94463
Produits diététiques
Other
République Tchèque
Aliments pour bébé
2020-02-02
2018-02-22

Description

: All of our products are baked according to our original recipes and are certified organic, as we make them using only ingredients from certified organic farming. Our organic products have no artificial trans fats, refined white sugar, chemical preservatives, or artificial colouring or flavouring.
Our product range also includes organic gluten-free biscuits, VEGAN products, biscuits for children 1+ year and FREE-FROM all alergens products.
64851
Produits diététiques
Bcs-oko Garantie Gmbh
Mexique
Autres produits dietetiques
2020-08-31
2018-01-10

Description

: Inulin and FOS are Organic Dietary Fibers from Mexico's blue Agave plant and are prebiotics. They are considered as functional food ingredients. Research studies have shown their use as bifidogenic agents, stimulating the immune system of the body, decreasing the pathogenic bacteria in the intestine, relieving constipation, decreasing the risk of osteoporosis by increasing mineral absorption, especially of calcium, reducing the risk of atherosclerosis by lowering the synthesis of triglycerides and fatty acids in the liver and decreasing their level in serum.Inufib is used for its prebiotic benefits. It is used as a sugar and fat replacement. It has a low calorific value and its suitable for diabetics. It is highly soluble. Inufib reduces fat and sugar in your product while improving the texture and mouth feel. Inulin can be used in breads, cakes, chocolate, biscuits, beverages, sauces, milk drink and more. We offer Inulin in 25kg sacs.
55616
Produits diététiques
Icea Instituto Mediterraneo Di Certificazione
Italie
Capsules, gélules, ampoules
2019-12-01
2018-01-10

Description

: The Agave nectar or syrup is obtained from the AGAVE, a succulent desert plant, which prospers in Mexico. The glycemic index of the agave syrup is lower than that of other sugars, lower than that of honey itself. Taken in appropriate doses the Agave nectar can also be used by diabetics
67137
Produits diététiques
Other
Inde
Compléments alimentaires
2019-03-02
2017-12-11

Description

: ORGANIC INDIA offers a new and exciting product "Organic Chyawanprash" made up of powerful organic ingredients. Our Organic Chyawanprash is made from the original Ayurvedic recipe developed by the sages living in the forests of the Himalayas and is the real deal! It is rejuvenating, energizing and boosts the immune system, and often called "The Elixir of Life."
ORGANIC INDIA's Organic Chyawanprash
62116
Produits diététiques
Consejo De Agricultura Ecológica De Castilla Y León
Espagne
Compléments alimentaires
2019-07-07
2017-12-11

Description

: Soria Natural, the leading company in Spain in the Phytotherapy sector (healing using plants). A company that also has an organic food division, a pharmaceutical division and a franchise. A company that was founded 25 years ago and that has made total quality and research its main signs of identity.
74462
Produits diététiques
Other
Etats-Unis
Compléments alimentaires
2019-10-10
2017-11-17

Description

: Dear/Dearest,
Green herb is proud to present you :
Total Elimination
This dietary supplement was researched and produced by European Master Herbalists for Green Herb inc. to clean parasites and yeast out of the human body the natural, safe way.
Eliminies
Like elimination, eliminies cleanses children from parasites. Children are especially prone to intestinal parasites like pinworms, tapeworm, hookworms and threadworms. Eliminies includes a 30 day parasite elimination strategy.
Replenish Probiotics
A maximum strength whole food active probiotic for adults and children.
Green Herb Replenish uses a proprietary blend of 14 active probiotics.
93294
Produits diététiques
Sativa, Desenvolvimento Rural Lda
Portugal
Extraits de plantes fraîches
2019-01-01
2017-11-06

Description

: Extraits de plantes
71775
Produits diététiques
Other
Inde
Capsules, gélules, ampoules
2019-12-12
2017-11-06

Description

: Our ORGANIC INDIA herbal formulations are all registered and licensed Ayurvedic Medicines.
55477
Produits diététiques
Other
Etats-Unis
Compléments alimentaires
2018-05-05
2017-10-04

Description

: A Whole New Approach To Fish Oil
New Chapter® is proud to offer a whole-food approach to fish oil and an alternative to the fractionated, highly processed and "purified" oils on the market today. From the pristine, protected waters of Alaska directly to you, Wholemega is 100% wild-caught salmon oil; rigorously tested to ensure each capsule delivers Nature's bioavailable, effective, and whole profile of beneficial fatty acids and nutrients.
61833
Produits diététiques
Other
Perou
Produits de l?effort
2019-12-31
2017-10-04

Description

: Maca gelatinizada en polvo.
62022
Produits diététiques
Other
Etats-Unis
Compléments alimentaires
2019-07-20
2017-09-19

Description

: Whole-istic Solutions is a whole food nutritional supplement supplier, providing encapsulated vitamins, minerals, antioxidants, essential fatty acids, digestive enzymes and probiotics as well as protein and fruit and vegetable drink powders. We provide wholesale supplements to healthcare providers.