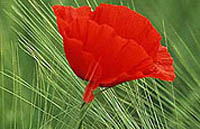 Produits cosmétiques bio
Offres de vente
Pour identifier la société, cliquer sur le numéro de l'offre
Offre N°
Catégorie
Certification
Origine
Produit
Validité de l'offre
Date de l'offre
66292
Produits cosmétiques
Ecocert
Maroc
autres Produits cosmétiques
2021-10-10
2019-09-12

Description

: L'huile de graines de figues de barbarie biologique L'huile de jouvence par excellence, antioxydant puissant aux propriétés raffermissantes et restructurantes, elle revitalise les tissus. Grâce à sa forte teneur en stérols, en acides gras polyinsaturés et en vitamine E, le vieillissement est ralenti et la peau régénérée retrouve tonus et éclat.

L'huile d'argan biologique non torréfiée Une ode à la beauté, utilisée inlassablement dans la pure tradition berbère. Une huile issue de l'arganier, arbre emblématique du sud marocain, protégé par l'Unesco. Gorgée d'acides gras insaturés, de vitamine A et E, elle représente un agent restructurant hors pair au pouvoir régénérant et hydratant.
89661
Produits cosmétiques
Other
Maroc
Soins du corps
2022-09-12
2019-09-12

Description

: pays d'argan sarl est une société implantée au MAROC , spécialisée dans la production de L'huile d'argan et l'huile rare de pépins de figue de barbarie issue de l'agriculture biologique selon le Règlement Européen (CE) n° 834/2007, ainsi que le Règlement NOP (National Organic Program) des États-Unis.
65980
Produits cosmétiques
Other
Malaisie
Soins du corps
2020-03-07
2019-09-12

Description

: Paul Penders skincare is developed and researched by our professional R&D team and made in small batches. They are cold-blended, ensuring their bioactive ingredients maintain their full strength, giving you optimally effective products (cold-blending is a system we pioneered). Plus our natural makeup range contain only certified organic pigments. All Paul Penders products are guaranteed free from harmful chemical foam boosters, emulsifiers, perfumes and preservatives with an extensive ingredient list which meets the strictest EU and US ingredient listing regulations
89981
Produits cosmétiques
Other
San Marino
Soins du corps
2022-01-01
2019-09-12

Description

: BODY AND NATURAL BIO

Body range included BB cream for body and legs, to use in the warmer seasons, when women need to cover imperfections such as stretch marks, scars or capillaries. BB cream harmonize perfectly with the complexion and contains active ingredients that significantly improve circulation.
The other products in therange are selected from traditional formulas, tested for over a decade. The highly concentrated formula of the products has professional quality, and are formulated in full respect of skin physiology. No harmful ingredients are used such as parabens, paraffin and silicones. The range was developed thank to all sea products such as seaweed, salt and sea water, as well as plant extracts and natural ingredients.
70138
Produits cosmétiques
Other
Royaume Uni
autres Produits cosmétiques
2021-05-10
2019-08-13

Description

: A pioneering brand established in 1997, Green People is the leader in certified organic body care products. With an extensive range of natural products – shampoos, face creams, sun lotions and body washes to name just a few – it is one of the biggest names in organic beauty in the UK.
80715
Produits cosmétiques
Other
Roumanie
Parfums
2021-12-31
2019-08-13

Description

: Lavander oil
76798
Produits cosmétiques
Other
Australie
Soins du corps
2020-10-12
2019-06-05

Description

: We are an Australia's original and most experienced manufacturer of certified organic contract cosmetics brands. We are multi-award winning and recipient of numerous Federal and State R&D awards.

Our company also manufactures cosmetics for craft and cottage industries, large retailers and for famous international brands which are sold here and throughout the world.
60457
Produits cosmétiques
Ecocert
Espagne
Soins du corps
2020-02-10
2019-05-21

Description

: Jabón hecho a mano con aceite de oliva virgen extra ecológico y aceites esenciales cítricos. Proceso en frío.
70600
Produits cosmétiques
Other
Etats-Unis
autres Produits cosmétiques
2020-03-03
2019-05-21

Description

: * 99% USDA certified organic ingredients
* Premium USDA certified organic essential oils - Patchouli, Orange
* Chemical & Preservative Free
* Anti aging & super moisturizing for all skin types, especially dry, damaged
* Sensual, exotic, floral-citrusy-earthy aroma
* Creamy, smooth, light texture
* Stylish cobalt blue apothecary glass with elegant silver metal closure
90675
Produits cosmétiques
Other
Kenya
Soins du corps
2020-12-12
2019-05-14

Description

: Arbor Oils of Africa creates personal care products using wild harvested African plant ingredients and perfumes. The company also specializes in the distillation of frankincense and myrrh essential oils. The frankincense and myrrh is certified organic. Wild harvest collection is sustainable and is an important new source of income for several communities, particularly in the arid areas
90776
Produits cosmétiques
Other
Etats-Unis
Soins du corps
2020-02-15
2019-05-14

Description

: Amrita bases its sourcing of essential oils and other ingredients, as well as the principles of product formulation, on the holistic healing paradigm. In addition to organic farming, the evaluation of the holistic vibrational quality and scent of the ingredients is a core element in sourcing essential oils and other ingredients.
91590
Produits cosmétiques
Other
Italie
Soins du corps
2020-02-02
2019-05-14

Description

: From 2015, Petit Jardin Milano's cosmetics have been enriched with organic ingredients coming from certified organic farming only. We use "organic beauty" concept to produce beauty care that can suit everyone.

We use clinically proven extracts including pure aloe vera, argan oil, extra virgin olive oil, wheat germ oil, sweet almond oil, rosehip oil and many others that are safe for any type of skin.

In addition, all of our cosmetic products are not tested on animals. Currently, we have entrusted our beauty brand to 30 international distributors worldwide.
70135
Produits cosmétiques
Other
France
autres Produits cosmétiques
2020-05-04
2019-03-27

Description

: OLIV' in Provence. Professional Skincare. 100% Geolocated. 0% Paraben, synthetic, colorants etc...
97440
Produits cosmétiques
Other
Maroc
Soins du corps
2020-11-21
2019-03-26

Description

: Private Label Natural Moroccan Argan Oil Shampoo - Paraben & Sulfate Free:

Argan oil is often used as a hair treatment. It is extremely beneficial for hair and scalp, and is commonly used as a conditioner.

Vitamin E is extremely beneficial for hair, and is found in argan oil in high quantities. Vitamin E promotes healthy hair growth as it contains antioxidants, which help boost cells and encourage them to produce healthy hair – it has even been used for hair regrowth.

Using Argan Oil as a Shampoo:

Argan oil is often used as a key ingredient in shampoos due to its ability to restore softness, strength and shine to hair. It is an ideal ingredient to search for in a shampoo for anyone suffering from dry, brittle hair or hair damaged by chemicals and coloring.

Compositions:
BIO MISS Natural Argan Oil Shampoo is free from harmful ingredients, free from paraben and free from sulfate.
75232
Produits cosmétiques
Other
Italie
autres Produits cosmétiques
2020-02-10
2019-03-25

Description

: THE NATURAL BASE
Bioearth solar products are formulated with natural bases made with vegetable ingredients and organic oils. No aggressive preservatives (e.g. Parabens), chemical emulsifi ers (PEGPPG), dyes, perfumes, petroleum derivatives are used. The products are rich in vegetable oils, plant extracts with antifree radical action.

Bioearth has decided NOT to use any petrochemical solvents (PEG/PPG and propylene glycol) in its products. In particular, the Bioearth Sun line is formulated without propylene glycol because, in addition to being of petrochemical origin, it is reasonable to suspect that it may facilitate the absorption of the products at skin level.