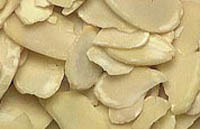 Ingredients bio
Offres de vente
Pour identifier la société, cliquer sur le numéro de l'offre
Offre N°
Catégorie
Certification
Origine
Produit
Validité de l'offre
Date de l'offre
72049
Ingredients
Other
Philippines
Autres ingredients
2019-12-10
2018-01-30

Description

: Organic coco sap seasoning & organic coco sap marinade both good for cooking or baking or used as a condiment to make food more flavorful and healthy.
94256
Ingredients
Other
France
Autres ingredients
2020-01-01
2018-01-30

Description

: Raw Materials
Sirius is specialized in obtaining and producing 100% pure and organic essential oils and essential vanilla.

Essential oils and floral essences

CO2 extracts
Extracts (resins, alcoholic, poultices…)
Vanilla, spices and medicinal herbs …
65825
Ingredients
Ecocert
Maroc
Matières premières pour cosmétique
2019-03-02
2018-01-18

Description

: We are a Moroccan company specialized in the production and the commercialization of culinary and cosmetic argan oil. We are looking for serious wholesalers, distributors or buyers.

Of exceptional quality, our oil, certified Ecocert (NOP and BRC certifications are being), is obtained by cold pressure from argan almonds carefully selected from organic farming.

Specific in its composition exceptionally rich in oleic, linoleic fatty acids (45%)and antioxidants , argan oil is beneficial and can be used in dietetic, cosmetic and medicinal product.

Apart from argan oil, we can also offer prickly pear oil, cactus oil, cumin oil and sesame oil.

Depending in your choice, our oils can be sold in bulk or conditioned by our own care in our production units.

Observing a strict laboratory charter our production units fully meet international standards in terms of safety.

A complete range of cosmetic based on argan oil including slimming capsules will be available soon.
66656
Ingredients
Other
Royaume Uni
Autres ingredients
2019-03-23
2018-01-10

Description

: Pomegranate Seed Punica granatum H&B, EEC USA
72278
Ingredients
Other
Inde
Vanille
2019-12-20
2018-01-10

Description

: Vanilla beans - Mix Grade

Packing - Vacuum sealed bags
MOQ - 1MT

All certificates availabe on request
66058
Ingredients
Ceres
Perou
Autres ingredients
2019-06-29
2018-01-10

Description

: - Camu Camu contains 60 times more Vitamin C than orange, that is why it is used in food industry: Drinks, juices, nectars, marmalades, ice creams, yogurts, candies, nutraceutical drinks, liquours, flavoring, etc.
- Pharmaceutical Industry: multivitamins.
- Cosmetic Industry: shampoos, conditioners, creams, fruit pigmentation.
93883
Ingredients
Other
France
Matières premières pour cosmétique
2019-01-01
2017-12-11

Description

: EXTRACTEUR D'HUILES VÉGÉTALES BRUTES NATURELLES
FABRICANT/GROSSISTE DE PRODUITS NATURELS BRUT
65827
Ingredients
Other
Canada
Autres ingredients
2019-12-15
2017-11-17

Description

: We offer bulk coconut palm sugar, certified organic and conventional.

Plastic or paper bags of 25 KG.
75230
Ingredients
Other
Belgique
Autres ingredients
2019-05-30
2017-10-10

Description

: We produce a wide range of natural (Natu), organic (Sipal) and tailor-made ingredients offering a multitude of sweetening and technical functionalities for all agri-food sectors.

A family-run Belgian company, we can boast a long track record and an in-depth knowledge of the industrial dimension of the agri-food business, with over 20 years' experience in the organic sector. Meurens Natural is able to meet the most stringent specifications and standards applicable to the food sector: Organic, Kosher, non-allergenic, Baby Food, GMO-free, Fair Trade, Clean Label, Whole grain, ISO 22000 & ISO 9001, etc.
92780
Ingredients
Other
Cameroon
Matières premières pour cosmétique
0000-00-00
2017-10-04

Description

: We are producers and suppliers of Moabi Butter (Soft Shea Butter),
Coconut Oil, Cocoa Butter, Bush Mango Butter. For generations, these
products have been used and cherished for skin and hair care. As an
organic cosmetic company yourself, we do not need to restate their
values here.

We also specialize in natural African botanicals and the sourcing
thereof, for the Pharmaceutical, Cosmetic, Nutraceutical, Personal
Care & Health Foods industries.

We bring into the market new products with very peculiar cosmetic
values such as Moabi Butter (perfect alternative for Shea Butter),
Bush Mango Butter (Ogbono), Allanblackia Oil, Rafia Oil, Mbalaka Oil
(pentaclethra macrophylla) and a long list of botanicals.

Our products are unrefined, cold pressed grade A products,100% natural
that meet international standards of quality. Our production process
follow certification requirements from the Rainforest Alliance to
guarantee that our final products meet international standards. These
products are also analysed at the CENTRE PASTEUR in Yaoundé Cameroon
(Centre Pasteur is an internationally recognised laboratory)

We work directly with forest communities who previously depended on
other harmful activities for survival, With us they are empowered
financially thus saving our environment and fostering sustainable
development. We are committed to Fair Trade Practices. By purchasing
from us, you can be sure that:

You are providing economic support to poor rural communities.
You are helping to conserve the biodiversity of Cameroon.
Every producer has been fairly treated and paid a fair price.
Every product has been sustainably harvested.
Every product has a rich African heritage.
81803
Ingredients
Other
Etats-Unis
Autres ingredients
2019-01-05
2017-10-04

Description

: The Green Labs is proud to offer organic powders, extracts, oils, herbs and other highly qualified organic ingredients. These ingredients are healthy, nutritious and 100% natural. It's important to know that by using organic ingredients you do not only help avoid risky chemicals and pesticides, but also help support local farmers and companies whose purpose is to provide a deliciously fresh and natural way to supplement your diet. Our selection of organic ingredients can be used in a variety of ways; it can be incorporated in your formulations, shakes, products, etc. They are filled with vitamins, minerals, proteins and enzymes, all necessary for the best outcome in your projects.
71263
Ingredients
Other
Etats-Unis
Matières premières pour cosmétique
2018-02-10
2017-09-19

Description

: Organic Certified Grape Seed Flour 100 micron or 140 mesh suitable for huge improvement in taste of pancakes or waffles or breads and baked products.

Have very fine 63 micron (240 mesh) also available

Has and antioxidant value of 23 times that of Blueberries . Boosts the health value of the end product.

UNITS
25 kilo bags. 18 lb in 5 gallon pails, 4 lb in one gallon pails and 8 ounce in standup Ziplock sealable plastic bags
59760
Ingredients
Ecocert
France
Matières premières pour cosmétique
2019-03-27
2017-09-19

Description

: Producteur de beurre de karité non raffiné, biologique et 100% naturel, nous vous proposons notre production directe du Bénin. Notre site est équipé pour produire 20 tonnes par mois de beurre frais. Nous avons nos propres processus exclusifs de production, vous proposant un beurre dont l'odeur est naturellement atténué, et la couleur light.
Bien entendu, Territoire d'Afrique mène des actions terrains pour contribuer à l'essor de l'économie sociale.
70929
Ingredients
Other
France
Matières premières pour cosmétique
2018-03-27
2017-09-19

Description

: Distillateur de plantes pour hydrolats et huiles essentielles depuis 1932.
Les plantes sont distillées selon vos besoins mais nous avons un stock sur certaines références.
Merci de nous contacter au 05 65 21 03 61.
92179
Ingredients
Other
Italie
Autres ingredients
2019-02-05
2017-08-28

Description

: Unigrà is in the business of transforming and selling oils and fats, margarine and semi-processed products to produce food, especially confectionery.

Founded in 1972 by Luciano Martini, over the years the company has developed its mission to produce top quality primary ingredients, semi-finished and finished products for all the channels in the sector: Industrial, Artisanal, Retail and Ho.Re.Ca.

We are proud to be the first Italian company to obtain certification with a sustainability scheme in the bioliquids sector and renewable energy sources.

Unigrà has been a member of the Roundtable on Sustainable Palm Oil (RSPO) since March 2007. The association was founded in 2004 and finances projects aimed at promoting and defining criteria both for reconverting the tropical forest into palm plantations and for safeguarding and preserving the identity of the local populations.