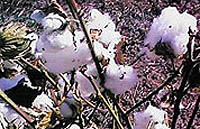 Buy organic Textile
Offers to sell
To obtain the company's identification, click on the offer number.
Offer N°
Category
Certification
Origin
Product
Validity
Date offer
61006
Textile
Control Union
Turkey
Clothes
2018-04-04
2016-04-06

Description

: Akcakaya Textiles is a Turkish organic cotton clothing manufacturer located in Izmir Turkey and specialized in men's, women's, children's and babies' clothes. We produce t-shirts, sweatshirts, poloshirts, cardigans, hoodies, jogging suits, tops, bottoms, rompers and sleepwears.
84456
Textile
Other
Iran
Fabrics
2018-02-02
2016-01-27

Description

: Iranian Traditional fabric products
84201
Textile
Control Union
France
Clothes
0000-00-00
2016-01-20

Description

: NATIVO can provide your entreprise with underwear, homewear, clothing, baby wear, accessories (handbags, make up bag, pencil case, shawls...), sandals and eco-housing linen (table runner, pillowcases, carpet, etc.). All of this products are made of organic color grown cotton (that is no dyes are used). Garments are made of GOTS certified fabric and yarns. Nativo also sells copper/Alpaca & Organic cotton socks. Social, environmental and fairly traded criteria certified fiber production.