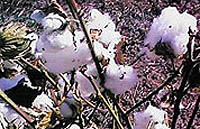 Buy organic Textile
Offers to sell
To obtain the company's identification, click on the offer number.
Offer N°
Category
Certification
Origin
Product
Validity
Date offer
71871
Textile
Other
Spain
Clothes
2018-03-02
2015-11-26

Description

: Ropa 100 % ecológica
Para hacer yoga
76491
Textile
Control Union
Turkey
Clothes
2017-12-31
2015-09-02

Description

: OrganicEra is established in 2007 and since then has been servicing its customers for sourcing organic certified textiles, clothing ( baby, children and for adults ), home textiles, baby hooded towels, children / adult bathrobes, bed linen, towels, baby slings, plush toys, hand knitted organic toys and cloths.
OrganicEra is also wholesaling the widest range of organic products within Turkey, and has dedicated distributors in Lebanon, KSA, Dubai, Ukraine, Spain, Portugal and in Hong Kong. Please visit www.organicera.com for more information.