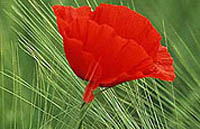 Buy organic Cosmetic products
Offers to sell
To obtain the company's identification, click on the offer number.
Offer N°
Category
Certification
Origin
Product
Validity
Date offer
99684
Cosmetic products
Other
USA
Body care
2023-10-04
2020-06-24

Description

: Argan Butter - Our Argan Butter possesses the remarkable ability to nourish, moisturize and improve skin elasticity. Our butter is high in lipids including the omega-9 oleic acid and the omega-6 linoleic acid. Our Argan Butter is exceptionally rich in natural tocopherols (Vitamin E), rich in phenols and phenolic acid, carotenes, squalene, essential fatty acids, unsaturated fatty acids and Vitamins A, B1, B2, and B6. Argan butter is made with this nutrient rich oil combined with a hydrogenated vegetable oil base to form a soft solid butter with excellent spreadability.

Argan Butter:

-Healing, nourishing, hydrating, moisturising and rejuvenating for skin, hair and nails

-Heals scar tissue, wounds, sunburn, cracked heels, acne, bruises, burns, blemishes and redness
99536
Cosmetic products
Other
Spain
Body care
2023-10-04
2020-06-17

Description

: BioGel is an organic cosmetic product to care the skin.
Characteristics
- Elaborated with Organic Aloe Vera. More than the 95% of the content is Organic Aloe Vera cultivated in Spain
- The product is organic certified by an swiss-spanish external company
- The product also has passed and external dematologic study
Benefits
- Calm, regenerate and moisturize the skin, due to external factors, like sun, wind or depilatory treatments
- It is compatible with all skin types
86310
Cosmetic products
Other
Morocco
Body care
2022-11-21
2020-05-13

Description

: Nous somme une société basée à Casablanca, spécialisée dans la distribution des produits alimentaires, nous commercialisons les huiles végétales essentiellement l'huile d'argan bio, ainsi nous exploitons une gamme alimentaire provenant de la raquette et du fruit de cactus.

Nous commercialisons également les produits de beauté de haute gamme 100% naturels, parallèlement à l'huile d'argan et l'huile de graines de figue de barbarie bio cosmétique.

Notre préoccupation première est de mettre en vente des produits qui répondent aux plus hautes exigences en termes de qualité, de traçabilité et de sécurité alimentaire.

Nous disposons d'un processus de conditionnement très moderne répondant aux normes internationales où les standards de qualités sont respectés à chaque étape.

Notre devise est d'offrir à nos client les meilleures produits aux prix les plus étudiés avec un service de haute qualité.

Notre entreprise joue un très grand rôle social par son implication dans beaucoup de projets associatifs visant le développement des trésors naturels du Maroc et l'amélioration des conditions matériels et culturels de la femme rurale Marocaine.
86247
Cosmetic products
Other
India
Body care
2021-12-31
2020-05-13

Description

: AVA - Ayur.Veda. Aroma
- Naturally Beautiful

AVA is founded on the core concepts of life - water and love , the only physical and emotional element that sustains life and each of our core collection symbolises a phase of our life .

Our CORE Collections are :

SPRING POND - youth elixir
lemongrass & mint

DEEP GORGE - callous ride
orange & cinnamon

WHITE RAIN - love showers
jasmine & vanilla

LOVE LAKE - life vows
rose & lavender

FROZEN RIVER - longing reminiscence
sandalwood & lily

AVA ESSENTIALS - pure made glycerine & cream soaps

AVA ORGANIC
AVA ORGANIC HAIR MASK
AVA ORGANIC OIL PACK
AVA ORGANIC ANTI-DANDRUFF PACK
AVA ORGANIC DETAN & FAIRNESS PACK
AVA ORGANIC PIMPLE & ACNE PACK
AVA ORGANIC ANTI - AGING PACK
SUMMER COLLECTION? (limited collection)?

COTTON CANDY - peach & strawberry
face & body wash , face & body moisturiser with SPF 30 , hand & foot lotion , face & body scrub

SUNNY SIDE - orange & grapefruit
face & body wash , Voluminising Shampoo ,face & body moisturiser with SPF 30 , face & body scrub

PURE SANDS - lily & camomile
face & body wash , face & body moisturiser with SPF 30 , deep pore cleanser, face & body scrub


COOL WATERS - mint & aloe vera
face & body wash , Anti - dandruff shampoo , face & body moisturiser with SPF 30 , after shave lotion

AVA is a natural and organic - skin and hair care brand , built on the interwoven principles of ancient Indian Ayurveda which impart physical health benefits and olfactory notes of Aromatherapy promotes emotional wellbeing. It's a unisex brand and each of the blends are uniquely combining one original Indian note and a western note.

All our Natural skin care products are FREE of SLS , SLES , PARABEN , SULPHATE with the highest quality of ingredients, purest essential oils, certified preservatives,pharma grade colours , dermatologically tested , cruelty free , kids friendly product line. Our ?organic range is sun - dried concoction of pure herbs , dried flowers and naturally found medicinal roots which impart pure and natural benefits and based on ancient indian medicine for health and beauty. 100% chemical free , no colors, fragrances , no preservatives added . Its in pure organic powdered form and has to be blended with natural ingredients for usage. Our organic range is a complete body range .

We been currently been associated with J W Marriott and Shangri-La .We are also associated with corporates giants - Intel and Microsoft .We ?currently retail from ?luxury Resorts , High end boutiques , Organic stores ?and retail from high street stores.
86186
Cosmetic products
Other
USA
Body care
2022-12-31
2020-04-30

Description

: Wide range of Organic Skin/Hair and Bodycare

Naprodis is a company based in San Diego California. Founded in 2000 By Dr. Paul F. Petit. Naprodis is a Contract Manufacturer specialized in natural cosmetic products and natural remedies. Dr. Paul F. Petit was a former family care physician in France, specializing in Naturopathy. All of his life he has been involved in natural health care -- as a physician himself, caring for patients in a family practice in France. Dr. Petit is also a Chiropractic Doctor, Clinical Psychologist and the only Pelotherapist that we know of in the United States. In 2000 he founded Naprodis to offer his services to customers with a strong will to create and develop exceptional products and brands. To formulate any product Dr. Petit is committed to using only the finest natural and organic ingredients and essential oils that he has sourced from all over the world. These sources go back as far as 40 years ago, when his father, a pioneer of natural health care, first started to locate the suppliers of raw materials for ingredients. All of our products are hand-made and Dr. Petit develops, formulates and creates every product himself, giving the assurance that the products he manufactures are effective, safe and of the highest quality
85958
Cosmetic products
Other
France
Body care
2022-01-01
2020-04-30

Description

: JO SAYS Organic applicator tampons use the finest organic material, and are manufactured in Spain with EU highest standard of production. JO SAYS organic products are certified by major EU & Global organic standard:

Global Organic Textile Standard (GOTS)
US Food and Drug Administration approval certification (FDA)
COTTON USA
Clinically Tested Hypoallergenic
ICEA

Tampons are made with pure organic cotton core, featuring a 100% organic cotton security veil to prevent any fiber residue. The organic cotton core is enclosed in a protective sleeve, very easy-to-use, and hypoallergenic. The applicator is made of cardboard, biodegradable and flushable, featured with a smooth tip and easy-to-grasp grip.
86300
Cosmetic products
Ecocert
Morocco
other Cosmetic products
2021-12-31
2020-04-22

Description

: ARGILE ROUGE, argile verte et blanche
86301
Cosmetic products
Other
Morocco
Body care
2021-02-02
2020-04-22

Description

: Créme d'argan , shampoing d'argan , lotion , huile capilaire , gommage
86302
Cosmetic products
Ecocert
Morocco
Body care
2021-12-31
2020-04-22

Description

: Henna , Kohol ,
85671
Cosmetic products
Other
France
other Cosmetic products
2022-02-02
2020-04-14

Description

: This exceptional, complete anti-aging cream is your best ally to recover a youthfull and radiant skin. The Shea Butter protects the skin against dryness and external aggressions. The vegetal oils of Sesame, Argan and Jojoba, thanks to their moisturising and emollient properties, leave the skin supple and smooth again. Enriched in Centella Asiatica stem cells, this MUST-HAVE care has been carefully calibrated for adressing the complex needs of mature skins : wrinkles and lines seem to vanish, the face appears firmer and plumped and the complexion looks brighter
84174
Cosmetic products
Other
Portugal
Body care
2022-02-02
2020-04-06

Description

: Our product is freeze-dried jenny milk from Azores, 100% natural with certification BIO. It is derived from the milking of our jennies (Equus asinus) twice a day. We fed our jennies with green pasture grass, and a daily supplement of about 200 grams of oat to each animal. Due to the proximity of our pasteurs with Atlantic ocean, we can get a milk with a unmatched quantity of polyunsaturated fatty acids such as ?-Linolenic Acid (omega 3).
94850
Cosmetic products
Other
Spain
Body care
2022-04-30
2020-03-30

Description

: The queen of the flowers. The best expression of love, beauty and passion.
One of the most used hydrolates since ancient times, suitable for all skin types, especially dry and sensitive skins. Soothing and antiseptic enhances the appearance of reddened skin and is perfect for removing the remnants of makeup.
Very moisturizing, essential in cleansing the skin for its soothing, firming and anti-aging effect Helps to regulate the pH of the skin.
99176
Cosmetic products
Other
Spain
Body care
2022-02-02
2020-03-30

Description

: Expositor que incluye 16 productos :

Colección de 8 aceites vegetales de primera presión en frío. Envasados en frascos opacos de 50 ml y con cuentagoas.

Colección de 8 hidrolatos bio. Envasados en frascos opacos de 100 ml con pulverizador.
78863
Cosmetic products
Other
Morocco
other Cosmetic products
2021-12-31
2020-02-03

Description

: we can offer bio Argan oil for cosmetic use, directly from Moroccan women cooperatives located in in Tamanar city,Essaouira region, southwestern Morocco, which is the main area in which the argan tree (argania spinosa) is cultivated.
The product has 2 years of shelf life and is produced fresh for each order. No stock is kept just to offer a fresh product.
Labels and outerboxes can be printed according to your specifications, in any languages. Lead time is usually 2 weeks.
Each production lot is certified by the Moroccan Export Coordination and Certification Authority who issue
the authorization to export the product and certify its organic origin.
Standard sizes are 50ml and 100ml plastic bottles with pump, but any size and material can be provided on demand.
68680
Cosmetic products
Other
Afghanistan
other Cosmetic products
2021-12-20
2020-02-03

Description

: We stocks fresh liquorice roots and treat to dry, then cut to pieces, or sliced or in powder form.
In our own factory premises, we are capable to supply in any form liquorice 100 tons per month.
We also working on its extraction.