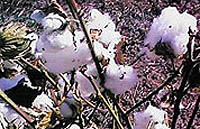 Buy organic Textile
Offers to sell
To obtain the company's identification, click on the offer number.
Offer N°
Category
Certification
Origin
Product
Validity
Date offer
86160
Textile
Other
France
Clothes
2018-12-31
2016-05-18

Description

: NOW! La marque spécialiste en vêtements bio et éthiques personnalisés ainsi qu'en goodies développement durable dédiée aux entreprises, collectivités et associations pour leurs achats responsables promotionnels.

NOW! propose des vêtements et goodies « human inside » respectueux de l'environnement. Tous les vêtements NOW (t-shirts, sweatshirts, accessoires) sont en coton biologique certifié. Les ateliers dans lesquels ils sont conçus offrent des conditions de travail et de rémunération dignes.
NOW! Ce sont aussi des produits éthiques à personnaliser, fabriqués à base de PET recyclé, de bambou, de bois FSC ou d'autres matières naturelles, pour faire de vos cadeaux d'entreprise des vecteurs d'image valorisant !
Les produits NOW sont les meilleurs porte-parole des achats responsables des clients qui nous font confiance.
80936
Textile
Control Union
India
Fabrics
2018-12-20
2016-04-28

Description

: All kinds of organic cottons, organic linen and peace silk fabrics and made ups. MOQ 25 mts only.

Also organic tshirts, scarves and organic towels . Wholesale pricing and low MOQs. paypal accepted, courier deliveries, warehousing etc
62335
Textile
Other
India
other Textile
2018-07-20
2016-04-06

Description

: Suminter India organics' Textile division was established with a mission of providing exceptional and personalized services and providing genuine Organic Garments at an affordable price to our clients. We enjoy a good control over Organic raw material, as we have our own contracted farms in the states of Gujarat and Maharashtra, India. Our production facilities in India are most modern and are certified by Control Union (SKAL) for Organic production. Our core principle of business is to provide genuine organic product at the right price and at a stipulated time. Our Integrated operation right from raw cotton to Garments helps us achieve this object. Our experienced professional team and modern machinery set up along with proper choice of raw material gives us the edge over our competitors to provide our clients a trouble free product with almost Zero defects
We monitor all the processes, from pre-assessments to shipping, in order to address and comply with all of our customers' needs and expectations. We work on a variety of garments ranging from Fashion to Basics in Knits, Woven – Tops / Bottoms. We are specialized in doing a variety of prints / embroideries / appliqués & washes on the garments which are all organically certified.
61133
Textile
Control Union
India
other Textile
2018-04-04
2016-04-06

Description

: organic towels

Our design range encompasses a wide range in both Yarn dyed & Piece dyed qualities across Dobbies and Jacquards:

- Beach Towels
- Bath Towels
- Kitchen Towels
- Christmas Towels
- Embellished/Embroidery Towel
- Specialty Towels
- Terry Madeups
61006
Textile
Control Union
Turkey
Clothes
2018-04-04
2016-04-06

Description

: Akcakaya Textiles is a Turkish organic cotton clothing manufacturer located in Izmir Turkey and specialized in men's, women's, children's and babies' clothes. We produce t-shirts, sweatshirts, poloshirts, cardigans, hoodies, jogging suits, tops, bottoms, rompers and sleepwears.