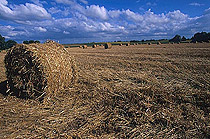 Buy organic
Offers to sell
To obtain the company's identification, click on the offer number.
Offer N°
Category
Certification
Origin
Product
Validity
Date offer
92114
Commodities
Other
Perou
Coffee & substitutes
2019-01-01
2017-08-17

Description

: Nous vendons du café Arabica certifié bio et commerce équitable, directement de l ágriculteur, sélectionné á 14 défauts, avec un rendement sur tasse de 84 á plus .

Nous avons une capacité de production pour justifier une demande abondante.

De même, nous vendons du café frais torrefié sur place traditionnellement pour différentes types de cafetiéres, pour boutiques spécialisées petit agriculteur, artisanale et cafétéria. Produit de marketing .
91695
Fruit & vegetables
Other
Ukraine
Frozen fruit or vegetables
2019-12-31
2017-08-17

Description

: IQF Wild Blueberry organic & conventional
IQF Wild Blackberry organic & conventional
IQF Cranberry organic & conventional
IQF Lingonberry organic & conventional
IQF Elderberry organic & conventional
IQF Aronia organic & conventional
91912
Services
Other
India
Consulting
0000-00-00
2017-07-26

Description

: ORA Ecological Solutions Pvt. Ltd. is an environmental advisory group with expertise in natural resource conservation, climate change mitigation and adaptation. Founded in 2009, IORA's multi-disciplinary expertise in finance, policy advisory and scientific research alongside the firm's experience and proven ability to design and implement projects across the globe, enables us to offer an integrated and effective platform for large scale ecosystem conservation projects leading to our emergence as a domain leader in India.
91910
Textile
Other
Turkey
other Textile
0000-00-00
2017-07-26

Description

: we are a Producer in Turkey/Izmir specialised also in Gots certified Goods.

Our Company has three departments for each type of garment and fabric. so we are able to manage lots of styles.

one department is specialized for woven fabrics, one departement is specialized for knitted fabrics and one department is specialized for denim fabrics.

Each department has it`s own staff. But they can collaborate for special styles with fabric quality mixes to avoid problems.
91909
Sugar & honey products
Other
South Africa
Honey, royal jelly, bee hive products
2019-04-12
2017-07-26

Description

: Organic African Honey straight from the Zambian Miombo forest, 100% organic, free of preservatives, additives, and adulterations. Amber colored, poly-floral honey with a complex taste.
We are exporters of African honey, with over 12000 beekeepers in the Miombo forest we produce the best tasting honey in Africa.
91622
Cereals & derived products
Ecocert
Togo
Oilseeds (rape, sunflower, soy, sesame, peas, bean
2018-07-25
2017-07-26

Description

: We are organic soybean producer groups in Togo and we have a delivery capacity of 5000 T per year
80632
Medicinal & aromatic plants
Ecocert
France
Medicinal plants
2019-02-20
2017-07-26

Description

: Producteur-cueilleur de plantes aromatiques et médicinales; utilisant les techniques de culture naturelles.
Verveine, Sauge officinale, Thyms, Menthes, Camomille Matricaire, Physalis, Millepertuis, Ronce...
80567
Oils for cooking & dressing
Ecocert
Morocco
Other oils for cooking & dressing
2019-10-04
2017-07-26

Description

: We are a Moroccan Supplier of Organic Pure Beauty Line located in Morocco with offices in Hong Kong and USA.
Moroccan Organic Beauty products are in fashion all around the world because of their miraculous results on Hair, Face, Skin and Body.
Be beyond the first to offer it to your customer.
We sell in Bulk and Private label and we offer competitive price for top grade High quality products.
Certified Organic with all documentations on hand.

ARGAN OIL : An all-in-one solution for all types of skins renowned for its ability to keep skin and hair looking its best due to its naturally high content of vitamin E, antioxidants and aminoacids. Argan oil's unique characteristics help to fight signs of aging, hydrate skin, neutralize free radicals, protect skin and hair from damaging environmental factors, restore health to hair, tame frizz and give hair the boost of extra shine.
(Also for Eczema/Psoriasis/Urticaria)
58303
Medicinal & aromatic plants
Ecocert
France
Other medicinal & aromatic plants
2019-04-20
2017-07-26

Description

: ORGANIC MEDICINAL PLANTS FROM FRANCE.

The expertise of ORIANE in farming, harvesting, processing and trading organic medicinal plants is backed by over twenty years of passion for nature, as well as knowledge and experience of traditional productions in France and Morocco.

Here are some of our main organic dried plants from France ; each of them can be supplied unprocessed or cut, or even in powder :

- Ash tree (Frêne – Fraxinus excelsior),
- Billberry (Myrtillier – Vaccinum myrtillus),
- Blackberry (Ronce des bois – Rubus fructicosus),
- Blue mallow (Mauve – Malva sylvestris), …
- Borage (Bourrache – Borrago officinalis),
- Epilobium (Epilobe – Epilobium angustifolium),
- Hawthorn (Aubépine – Crataegus oxyacantha)
- Meadowsweet (Reine des prés – Filipendula ulmaria)
- Mullein (Bouillon blanc – Verbascum Thapsus),
- Nettle (stinging N.) (Ortie piquante – Urtica dioïca)
- Raspberry (Framboisier – Rubus idaeus),

Our list of organic dried plants from France also includes :

Agrimony ; Angelica ; Bear's garlic ; Birch ; Box tree ; Broom ; Buckthorn ; Burdock Cedar ; Butcher's broom ; Celandine ; Cherry tree ;Chestnut ; Comfrey ; Couch grass ; Cowslip ; Cypress ; Elderberry ; Elecampene ; Ginkgo biloba ; Goldenrod ; Hart's tongue ; Heather ; Horsetail ; Horseweed ; Ivy ; Juniper ; Kidney vetch ; Marshmallow ; Marigold ; Mugwort ; Oak Moss ; Peach tree ; Peppermint ; Periwinkle ; Pine ; Poplar ; Purple loosestrife ; Rose hip ; Sage ; Scabiosa ; Soap wort ; St.John's wort ; Thyme ;Valerian ; Walnut tree ; White dead nettle ; Willow ; Woodruff ; Yellow sweet clover, …

Don't hesitate to contact us ! We will be pleased to give you detailed information and quotations, and will do our best to meet your needs and expectations.
Yours sincerely, The ORIANE team
59253
Products for organic farming
Other
Philippines
Fertilizers
2019-05-05
2017-07-26

Description

: NATURESBIO ORGANIC FERTILIZER

* FOOD FOR THE PLANTS
MACRO NUTRIENTS – NATURAL NPK, CALCIUM, MAGNESIUM
60 MICRO NUTRIENTS PLUS AMINO ACID
PLANT GROWTH HORMONES(Auxins, Cytokinins, and Giberillins)
PLUS ALGINATES & CARRAGEENAN (Natural Sticker)

* STIMULATES THE PLANTS DEVELOPMENT
> PLANT STIMULATOR
> PLANTS CATALYST UTILIZING SUN ENERGY
> PLANT GROWTH PROMOTER

* SOIL NUTRIENTS
SERVES AS SOIL CONDITIONER
GOOD MICROORGANISM ACTIVATOR
IMPROVES PLANTS ECO-SYSTEM THRU SOIL

* NATURAL RESISTANCE
BACTERICIDAL , INSECTICIDAL ,
PESTICIDAL , FUNGICICAL

FEATURES AND BENEFITS

> EASY AND UNIFORMITY APPLICATION
> NATURAL STICKER QUALITY - ALGINATES & CARRAGEENAN
> EVELOPS SYSTEM ACQUIRED PEST RESISTANCE
> NO OVERDOSE, NO EXPIRATION
> ENVIROMENTAL FRIENDLY , SAFE TO USE
> DETOXIFY THE SOIL
> EASY & FAST DECOMPOSITION
> NO BURNING EFFECT
59385
Grocery products
Ecocert
China
Soy and soy derivatives (seeds, sprouts, sauces, d
2019-02-10
2017-07-26

Description

: > 1. Ecocert Certified (EU and NOP) Organic shoyu from China
> This product is produced by wooden barrel according to Japanese
> traditional production
> process, and quality (taste and fragrance) is very good same as
> Japanese shoyu.
> Ingredient: soy bean, wheat, salt
59387
Grocery products
Ecocert
Thailand
Other grocery products
2019-10-05
2017-07-26

Description

: Ecocert Certified (EU and NOP) Organic Shoyu from Thailand
Ingredient: soy bean, rice, salt.
59251
Products for organic farming
Other
France
Fertilizers
2019-03-10
2017-07-26

Description

: TIFI est un produit contenant des spores (conidies) et du mycélium de champignons vivants non génétiquement modifiés habitant les milieux tempérés.

Le Trichoderma atroviride MUCL45632 est un champignon qui exerce son action principalement dans la rhizosphère : amélioration de levée des graines, amélioration de croissance, assainissement des sols et supports de culture et réduction de l'impact des infections (antagonisme vis-à-vis de champignons pathogènes du sol: Armillaria, Rhizoctonia, Sclerotinia, Fusarium, Phytophtora, Botrytis). Le champignon permet aussi de protéger les blessures de coupe et de taille en les colonisant temporairement. La souche sélectionnée se distingue par sa stabilité dans le sol et les supports de culture, sa grande adaptabilité à l'environnement et sa reproductibilité élevée. Le tout se traduit par une action plus rapide et plus efficace ainsi que par une plus grande persistance, grâce à sa capacité à vivre en occupant la rhizosphère et en colonisant le cortex radiculaire des plantes herbacées ou ligneuses.
70600
Cosmetic products
Other
USA
other Cosmetic products
2019-03-03
2017-07-26

Description

: * 99% USDA certified organic ingredients
* Premium USDA certified organic essential oils - Patchouli, Orange
* Chemical & Preservative Free
* Anti aging & super moisturizing for all skin types, especially dry, damaged
* Sensual, exotic, floral-citrusy-earthy aroma
* Creamy, smooth, light texture
* Stylish cobalt blue apothecary glass with elegant silver metal closure
60457
Cosmetic products
Ecocert
Spain
Body care
2019-02-10
2017-07-26

Description

: Jabón hecho a mano con aceite de oliva virgen extra ecológico y aceites esenciales cítricos. Proceso en frío.