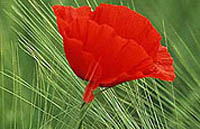 Buy organic Cosmetic products
Offers to sell
To obtain the company's identification, click on the offer number.
Offer N°
Category
Certification
Origin
Product
Validity
Date offer
81874
Cosmetic products
Other
India
other Cosmetic products
2018-06-12
2015-06-30

Description

: Nirja henna natural powder is used for body decoration, temporary tattooing on the skin as well as on hair. The herbal natural henna powder is derived from henna leaves grown on an evergreen shrub 3" to 5" tall which is slow growing, bright green, foliage, dense and compact with dainty. The leaves of this shrub are dried naturally and then finely meshed to get the henna natural powder. The henna natural powder contains no artificial ingredients which can harm the skin or hair. The henna paste made from henna natural powder has been used as a mark of celebration in different festivals and occasions like Diwali, Eid, weddings etc. since years.