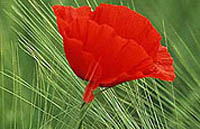 Buy organic Cosmetic products
Offers to sell
To obtain the company's identification, click on the offer number.
Offer N°
Category
Certification
Origin
Product
Validity
Date offer
86186
Cosmetic products
Other
USA
Body care
2018-12-31
2016-05-19

Description

: Wide range of Organic Skin/Hair and Bodycare

Naprodis is a company based in San Diego California. Founded in 2000 By Dr. Paul F. Petit. Naprodis is a Contract Manufacturer specialized in natural cosmetic products and natural remedies. Dr. Paul F. Petit was a former family care physician in France, specializing in Naturopathy. All of his life he has been involved in natural health care -- as a physician himself, caring for patients in a family practice in France. Dr. Petit is also a Chiropractic Doctor, Clinical Psychologist and the only Pelotherapist that we know of in the United States. In 2000 he founded Naprodis to offer his services to customers with a strong will to create and develop exceptional products and brands. To formulate any product Dr. Petit is committed to using only the finest natural and organic ingredients and essential oils that he has sourced from all over the world. These sources go back as far as 40 years ago, when his father, a pioneer of natural health care, first started to locate the suppliers of raw materials for ingredients. All of our products are hand-made and Dr. Petit develops, formulates and creates every product himself, giving the assurance that the products he manufactures are effective, safe and of the highest quality
85671
Cosmetic products
Other
France
other Cosmetic products
2019-02-02
2016-04-06

Description

: This exceptional, complete anti-aging cream is your best ally to recover a youthfull and radiant skin. The Shea Butter protects the skin against dryness and external aggressions. The vegetal oils of Sesame, Argan and Jojoba, thanks to their moisturising and emollient properties, leave the skin supple and smooth again. Enriched in Centella Asiatica stem cells, this MUST-HAVE care has been carefully calibrated for adressing the complex needs of mature skins : wrinkles and lines seem to vanish, the face appears firmer and plumped and the complexion looks brighter
78863
Cosmetic products
Other
Morocco
other Cosmetic products
2017-12-31
2016-03-16

Description

: we can offer bio Argan oil for cosmetic use, directly from Moroccan women cooperatives located in in Tamanar city,Essaouira region, southwestern Morocco, which is the main area in which the argan tree (argania spinosa) is cultivated.
The product has 2 years of shelf life and is produced fresh for each order. No stock is kept just to offer a fresh product.
Labels and outerboxes can be printed according to your specifications, in any languages. Lead time is usually 2 weeks.
Each production lot is certified by the Moroccan Export Coordination and Certification Authority who issue
the authorization to export the product and certify its organic origin.
Standard sizes are 50ml and 100ml plastic bottles with pump, but any size and material can be provided on demand.
84174
Cosmetic products
Other
Portugal
Body care
2018-02-02
2016-01-13

Description

: Our product is freeze-dried jenny milk from Azores, 100% natural with certification BIO. It is derived from the milking of our jennies (Equus asinus) twice a day. We fed our jennies with green pasture grass, and a daily supplement of about 200 grams of oat to each animal. Due to the proximity of our pasteurs with Atlantic ocean, we can get a milk with a unmatched quantity of polyunsaturated fatty acids such as ?-Linolenic Acid (omega 3).