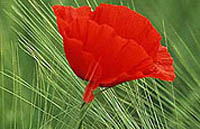 Buy organic Cosmetic products
Offers to sell
To obtain the company's identification, click on the offer number.
Offer N°
Category
Certification
Origin
Product
Validity
Date offer
57551
Cosmetic products
Other
Hungary
Body care
2012-12-31
2011-09-06

Description

: Lily of the Valley Rejuvenating Night Face Cream

For dry sensitive skin and mature skin too

anti-aging and skin nouring effects due its high proportion of vegetal extracts and oils.

50 ml
62200
Cosmetic products
Other
Hungary
Body care
2013-12-15
2011-09-06

Description

: ORGANIC QUINCE-STEVIA FACE CREAM (ORGANIC WITH BIODYNAMIC INGREDIENTS)-

certified organic day cream for face, for dry , sensitive skin
49695
Cosmetic products
Ecocert
France
Body care
2012-12-31
2011-08-23

Description

: DAY CREAM : A complete daily moisturising cream which hydrates, smoothes and soothes the skin. The anti-oxidising action of the vitamin E content restores the skin's natural shine.
Non-oily texture.
Suitable for all skin types

Components : Propolis, bee's wax, shea butter, rose floral water, oenothera and sweet almond oils, ylang ylang essential oil and vitamin E.
49516
Cosmetic products
Ecocert
France
Body care
2012-12-31
2011-08-23

Description

: CLEANSING GEL : A smooth facial gel which gently cleanses the skin and removes all traces of make-up.
Thanks to its floral waters, this gel soothes the skin, leaving it hydrated and rebalanced.
Suitable for all skin types including oily

Components : Propolys, Honey, lavender and Hamamelys flowers waters, melaleuca and ylang ylang essential oils.
59016
Cosmetic products
Ecocert
France
Body care
2012-07-20
2011-08-23

Description

: Darwin Oceanics, based in the pristine unspoilt area of the Northern coast of Bretagne (Brittany), offers a wide range of cosmetics for both professional and retail use.

Bathed by the pure and warm waters of the Gulf Stream, Brittany contains seaweed and marine flora biodiversity unmatched by any other place in the world.

At Darwin Oceanics, we are experts in utilising the hydrating, purifying and balancing properties of seaweeds and marine ingredients, offering our clients an extensive range of natural provisions. The preparation of our oceanic products is completely natural and stringent procedures are followed ensuring the end result is of the highest quality.



Our products are fully accredited and certification can be supplied upon request.
43975
Cosmetic products
Bcs-oko Garantie Gmbh
South Africa
other Cosmetic products
2012-07-30
2011-08-23

Description

: Nautica Organics SA is very proud to bring into the market place BCS certified Organic and cold pressed oils. We process the major percentage of our oils personally on our Certified Organic farm near Clarens in South Africa.

These include the Nautica Organics' Organic Rose hip oil, Organic Flax seed oil (imported seed), Organic green Pumpkin seed oil (imported seed), Organic Sesame(imported seed) and Organic Sunflower oil as well as our Helichrysum essential oil.

Our Organic Coconut , Tea tree & Baobab oil come from very reliable sources in southern Africa as do our other non - organic products. To find out more about how our effective these natural products are, subscribe to www.mercola.com.

Our Organic teas originate in SA, some from our own farm. We are in fact the only producers of Organic Rose hip and Flax seed oil in SA. We are very proud to be associated with Esse organic skincare, Absolute Organix & Soil.
61835
Cosmetic products
Other
India
other Cosmetic products
2014-11-21
2011-08-01

Description

: We are pleased to introducing ourselves as a leading cultivator, manufacturer of Natural Henna Powder & Natural Herbs Products in Bulk & Consumer packing since 1979.

Henna and Herbs products :For body art and hair color.

1. Natural Henna Leaves whole and Crushed.
2. Natural Henna Powder.
3. Natural Red Henna Powder.
4. Neutral Henna ( Cassia) Powder.
5. Natural Indigo ( Basma ) Powder.
6. SPA - Organic henna powder for hair color and body art - tattoo.
7. Organic Herbs Hair color powder.
8. Henna soft hair color powder.
9. Henna hair dye powder.
10.Instant Henna Paste cone.
11.Cosmetic grade Herbs powder for skin and hair care.
12.Herbal Henna powder.
13.Senna leaves, Pods whole and powder.

Our experience has enabled us to provide our customers a total solution for creating new brands with high product image, which is so good and closed enough to compete with those of International brands.

Our vision is to open a global network to those who we can share the same philosophy and concept of bringing the users Health, Beauty and Nature.

If you feel interested in our business, please contact & join us.
61649
Cosmetic products
Ecocert
Morocco
Body care
2012-01-10
2011-07-21

Description

: Une large gamme de produits fabriqués au Maroc, seul endroit dans le monde où est cultivé l'Argan, le principal ingrédient. Tous nos produits cosmétiques sont 100% naturels, et fabriqués dans la plus pure tradition marocaine. Nous utilisons des ressources naturelles afin de sublimer votre beauté, et nous vous proposons ces produits à des tarifs très compétitifs.
61260
Cosmetic products
Ecocert
Morocco
Body care
2012-12-30
2011-06-14

Description

: Nous sommes une coopérative Marocaine spécialisée dans la production et la commercialisation (Exportation) en gros d´huile de graines de Figue de Barbarie( cactus de l´Opuntia Ficus Indica) et autres Gamme (poudre ,Farine ,Confiture) a base de cactus , auprès des marchés agroalimentaires, cosmétiques et pharmaceutiques. Prix très intéressant et Qualité certifiée(Bio Nop et USDA ) avec des Analyses (fiches techniques ) dans des Laboratoires en France et en Allemagne.Produit egalement disponible en Europe . Nous vous proposons cette huile de haute qualité à un prix relativement bas parce que nous fabriquons eux-mêmes au Maroc et directement (sans intermédiaires de marché).
61116
Cosmetic products
Other
USA
other Cosmetic products
2013-10-01
2011-05-23

Description

: USDA Certified Organic Personal Care Products

Brittanie\'s Thyme produces four lines: Mindful Beauty, facial care for women; Facial Freedom, facial care for young people and men; Outdoor Harmony, insect repellent and bug bite relief; and Full Breath, cold and sinus products.
60848
Cosmetic products
Bcs-oko Garantie Gmbh
Nicaragua
other Cosmetic products
0000-00-00
2011-05-17

Description

: We offer tons of VETIVER ((Vetiveria zizanioides, Syn.: Chrysopogon zizanioides, Andropogon squarrosus Hack., Andropogon muricatus Retz.)
for your cosmetic or medical purposes. DRIED ROOTS; also available: dried leaves for vétiver-tea.
60924
Cosmetic products
Other
Italy
other Cosmetic products
2012-04-04
2011-04-28

Description

: We also produce natural body care products, like body, hair and massage oils, lip and skin balms, skin tonics, creams.
60923
Cosmetic products
Other
Italy
Body care
2012-03-27
2011-04-28

Description

: Production of natural artisan olive oil soaps made by hand. Solid and liquid soaps with 95% of fresh extra virgin olive oil and adding fragrances, essential oils adn earth powders from Sicily. Products are made in Sicily. We also produce natural body care products, like body, hair and massage oils, lip and skin balms, skin tonics, creams.
60889
Cosmetic products
Imo
Bosnia and Hercegovina
Body care
2012-12-31
2011-04-27

Description

: Looking for international partners, distributors, wholesalers.
Belmar Products consist mainly of a mixture of hydrolats and essential oils, which arises the percentage of organic certifiable ingredients significally. The necessary plants come from a mountain area in Hercegovina. There the predominantly wild growing plants are collected carefully by hand, which enables sustainable growth. WIth the possibility of an in-house distillation, Belmar cosmetics is able to mix more different, in their pure form very valubale oils and hydrolats. In total this mixture come to the special nurturing and/or cleansing effect of Belmar cosmetics. Its scent is always pure, natural and intense aromatic.

The mild effects of floral water reduce the other ingredients- for example the valubale distillate of Helichrysum italicum has lots of different agents and is therefore applicable differently.
Belmar offers products whose ingredients are manageable and chracterized by nature. All Belmar products have the Natrue- seal for orgnaic cosmetics, which is a extraordinary award regarding the various requirements which need to be fulfilled. Belmar covers a special niche with its products that adresses customers interested in organic, not just natural, cosmetics and who trust in the effects of mediterranean plants and hydrolats.
60543
Cosmetic products
Other
USA
other Cosmetic products
2012-03-20
2011-03-23

Description

: At Vermont Soap we sell certified organic coconut oil, olive oil and jojoba oil, and shea butter in bulk.