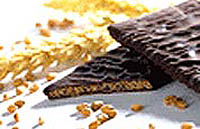 Sell organic Dietetic & health foods
Offers to buy
To obtain the company's identification, click on the offer number.
Offer N°
Category
Origin
Product
Validity of offer
Date offer
64083
Dietetic & health foods
Other dietetic & health foods
2013-01-31
2012-03-15

Description

: vegan and vegetarian bars
vegan proteins
59891
Dietetic & health foods
Food supplements
2012-02-02
2011-01-11

Description

: We are a bulk distributor and manufacturer of specialty edible oils and fats used in the cosmetic, soap making, food, pet food, and nutritional supplement industries. Currently our product list consists of approximately 100 oils, butters, and waxes with over 30 of those being NOP organic certified.