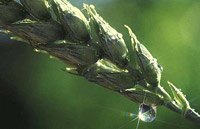 Sell organic Cereals & derived products
Offers to buy
To obtain the company's identification, click on the offer number.
Offer N°
Category
Origin
Product
Validity of offer
Date offer
57423
Cereals & derived products
Oilseeds (rape, sunflower, soy, sesame, peas, bean
2011-03-15
2010-05-28

Description

: Mungbeans for sprouting.We are looking for supply of mungbeans.

Pls contact us and let's come back to the details.