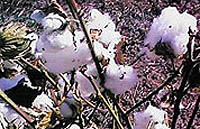 Buy organic Textile
Offers to sell
To obtain the company's identification, click on the offer number.
Offer N°
Category
Certification
Origin
Product
Validity
Date offer
87995
Textile
Other
Turkey
Clothes
2019-01-01
2017-11-06

Description

: Basic baby clothing for 0 to 2 years baby boys and girls.
Unisex basic baby garments.
Body, kimono, tshirt, harem pants / shalwar, pants.
GOTS CU 810635 Certified 100% organic very best quality Turkish cotton. Nickel free snap buttons, organic dye.
Cool designs, neutral plain colors. Off-White, Melange Grey, Red - Black tshirt and shalwar.
92443
Textile
Other
India
other Textile
2019-10-10
2017-09-19

Description

: Based in India, we are a GOTS and Fair-trade certified manufacturer of organic cotton apparel and accessories. Our factories are SEDEX SMETA 4 Pillar compliant.

We have worked with several brands across multiple countries in Europe (Germany, UK, France, Czech Republic); Canada and US as a specialized supplier of :
1.Bags

At Deeps, we consistently try to align ourselves to our clients' needs and core values. Further, our capability is distinguished by our following key performance indicators:

1. We produce a wide variety of knit fabric products manufactured at scale to meet specialty requirements of our clients ranging from organic cotton variants to viscose, modal, pima cotton, knit denim etc.
2. We also offer our clients the flexibility with respect to smaller volumes.
3. We have the capacity to undertake urgent manufacturing requirements.
91910
Textile
Other
Turkey
other Textile
0000-00-00
2017-07-26

Description

: we are a Producer in Turkey/Izmir specialised also in Gots certified Goods.

Our Company has three departments for each type of garment and fabric. so we are able to manage lots of styles.

one department is specialized for woven fabrics, one departement is specialized for knitted fabrics and one department is specialized for denim fabrics.

Each department has it`s own staff. But they can collaborate for special styles with fabric quality mixes to avoid problems.
67471
Textile
Other
USA
other Textile
2019-03-07
2017-01-09

Description

: Maggie's Organics, based in Ypsilanti, Michigan, provides durable and affordable socks and apparel products made from organic fibers including organic cotton, organic wool, hemp and linen, since 1992. Its socks, tights, T-shirts, camisoles and criss-cross tops can be found throughout the Unites States, predominantly in natural food stores such as Whole Foods and Central Market. Maggie's tops are made in Nicaragua, while the socks and tights are made in the U.S. and Peru.
78572
Textile
Other
India
Clothes
2018-01-29
2016-12-12

Description

: We are GOTS certified company; manufacturing customer collections for Organic or non-organic clothing from zero to final product.
Cotton, organic cotton, Organic linen, organic wool, Tencel items can manufacture.
We are located in Izmir/TURKEY and working with fairtrade rules.
78756
Textile
Other
India
Fabrics
2018-04-25
2016-11-29

Description

: We are Manufacturer and Exporter of Organic Knitted Fabrics.
69156
Textile
Other
Latvia
Fabrics
2018-03-01
2016-11-29

Description

: Orgamint is a new business that has begun to manufacture organic cotton PERCALE 220 TC linens in Latvia. These linens are of the highest quality and hand-made incorporating original designs. The Orgamint is located in Latvia, a country ranked by Yale University's Environmental Performance Index (EPI) in 2008 the eighth greenest country in the world. Since 2010 on December 8 Orgamint entire production has been granted gots (Global Organic Textile Standard). Assortment of products are bed linen and sleepwear for the whole family, hotels and SPA. The current terms of our production volume is ~ 2000 sets per month. Package includes: sheets, pillowcases and bed sheets. to sizes and prices, In each country, bed linen standard sizes are different, so we are ready to adjust the size of the customer's request. Depending on the volume order delivery time is between 4-8 weeks. Shipping is done from the Latvian, Riga City and the customer's desired location.
69513
Textile
Other
Latvia
other Textile
2018-02-23
2016-11-29

Description

: Orgamint produces 100 % organic cotton bed linens and home textile.
69876
Textile
Other
Thailand
Clothes
2018-03-20
2016-11-29

Description

: Garment and Uniform

Green Sprout is a member of Sustainable Fashion Business Consortium, a sub-entity hosted by the Clothing Industry Training Authority (CITA) legal entity.

Green Sprout provides enviromental friendly outfit to cope with the needs of helping our Mother Earth.

Fabric Type

100% Organic Exchange Certified Organic Cotton. (Our Registration Number: CU 815695)

Recycle cotton

Cellulose Fiber

Recycle polyester.

Accessories and Packing

Biodegradable pp bag, Recycle/FSC paper with soy ink printing, seed paper

Natural Color
All of the 100% Certified Organic Cotton can come in natural color (white, brown and green) without dye.

Custom Dyeing
Green Sprout can still do any color you choose selected through Pantone Textile hues, tints, and shades.

Green Sprout can make almost any environmentally friendly garment for you in your choice of natural fibers and colors
88698
Textile
Other
France
Fabrics
2018-12-31
2016-11-07

Description

: we offer organic babies cloths,bedding with our brand Eveil&Nature.
The products delivered from France
Minimum order :300 Euro
69767
Textile
Other
India
other Textile
2018-03-01
2016-11-07

Description

: 1) Duvet Covers in 100% Cotton, Silk, Linen and Organic Cotton.
59249
Textile
Soil Association Certification Ltd
United Kingdom
other Textile
2018-03-02
2016-10-11

Description

: Fou furnishings is a specialist organic linens company selling internationally. We offer organic bedding to hotel quality, custom bedding, organic towels and dedicated customer service, to make it easier for those looking to purchase organic linens. For the highest quality organic linens, we source the finest quality organic cottons, in very high thread counts and finish to exacting standards. Available in thread counts up to 600, crafted from 100% Egyptian cotton; in the time honoured tradition of bedding which has graced the world's elite hotels. As a mark of quality, our bed linens have made the top three best Organic Textile Products for the second year running. Fou furnishings is also a UK Soil association licensee and all of our organic bedding is certified by the UK Soil Association or Oeko-tex.
67259
Textile
Other
Turkey
other Textile
2018-05-05
2016-08-12

Description

: We have a huge line from below organic items;

- Kid's and baby wear :accessories,soft toys,top and bottom
- Sports and classic shirts men-women-kids various design of fabric.
- Polo shirts ;from pique jersey or cotton
- T-shirts from 100% organic cotton
- Sweatshirts;crew neck,all kinds of hooded,zip through
- Sports wear ;jogging suits ,yoga tops and bottoms
- Sleepwear sets and pyjama sets
- Basic woven pants
- Simple under wear collections.
- Women-girl dress.


By year 2002 we began to produce organic products and currently 90% of our orders are organic.We are one of the major company in organic producer & exporter in Turkey. Seyfeli Textile's work quality, customer satisfaction and delivery on time comes first. Big brands that are recognized worlwide, emphasis on quality boutiques, to show the accuracy of this approach.
87359
Textile
Other
India
Fabrics
2021-10-12
2016-08-01

Description

: Story of Tantav
Tantav – Farm to Globe
To start a movement, there is one thing that's required – a spark, an idea that begins with passion. And that's what drives a team that has been the pioneer of organic retail revolution in India. The team behind Tantav has been the torchbearer for the organic eco-system in India and one of the most trusted leaders in the organic industry. This brand is only a result of a broader strategy and a mission to reach the ultimate destination of organic revolution in India, for India……

ORGANIC FITTED SHEETS
ORGANIC FLAT SHEETS
ORGANIC PILLOW COVERS
ORGANIC DUVET COVERS
ORGANIC COMFORTERS
ORGANIC BEDDING SETS
76170
Textile
Other
India
other Textile
2018-10-10
2016-05-19

Description

: 100% Organic Cotton GOTS Certified New Born Baby Set. Can be further embellished with chest prints, embroidery, appliques or all over prints as per requirements.