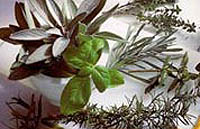 Buy organic Medicinal & aromatic plants
Offers to sell
To obtain the company's identification, click on the offer number.
Offer N°
Category
Certification
Origin
Product
Validity
Date offer
99732
Medicinal & aromatic plants
Other
Kyrgyz Republic
Other medicinal & aromatic plants
2022-04-10
2020-07-22

Description

: Arnebia roots (top grade) available in Bishkek, Kyrgyz Republic

Arnebia is a genius of Asian and northern African herbs (family Boraginaceae) having alternate leaves and yellow or violet flowers that change color in age
Country of origin: Kyrgyz Republic, Central Asia.
2,500-3,000 meters above sea level.

Medicinal uses
The root is antipyretic, cancer, contraceptive, emollient and vulnerary. It is used in the treatment of measles, mild constipation, burns, frostbite, eczema, dermatitis etc. Experimentally it has shown contraceptive action on rats, inhibiting oestrus, the fertility rate and the release of pituitary gonadotrophin hormone and chorion gonadotrophin hormone. It inhibits the growth of cancer cells on the chorion membrane. The root contains shikonin, an antitumour and bactericidal compound. It inhibits the growth of E. coli, Bacillus typhi, B. dysenteriae, Pseudomonas and Staphylococcus aureus. Shikonin also promotes the healing of wounds on topical application.

For more information, please contact:
WhatsApp: +996 709 585777
Wechat: myrzakulovalmaz
97576
Medicinal & aromatic plants
Other
Iran
Aromatic plants
2022-12-10
2020-07-22

Description

: Name of product: Rosa Canina
Quantity: 1 Ton (Min Order)
Processing Type: Fresh Fruit-broken Fruit – powder- seeds- flower- fruit skin
Color : Red
Place of origin: Iran
Brand Name: Setareh Sabz
Model OR Number: 2019-001
Price: 1.5-3 $
Grade: A
Supply Ability: 25 Tons per Month
Packaging and Delivery: As required
Lead Time: 20 days from the time advance paid
Email: bita.sayadi@yahoo.com
Telephone:0098-21-88378400
Fax: 0098-21-88378419
Mobile Phone: 09989358024411
Address: unit8, 4th Floor, No. 39, Fakhar Moghadam Street, Dadman Blvd. , Shahrak-e-Ghods, Tehran, Iran.
Po. Box: 14665-158
Contact Person: Bita Sayadi
Country: Iran
Dear Sir / Madam
Good day!
We are supplier of Herbs, Dried vegetable, Pulses, and Grains from Iran
Please Specify that your requirement quantity and Port of delivery?
If you have any further clarification, Please feel free to contact our What's app No: +989353024011
Looking forward your reply
Regards
99730
Medicinal & aromatic plants
Other
Bulgaria
Aromatic plants
2022-02-02
2020-07-22

Description

: Hello,
We are a company in Bulgaria that deals with the collection, drying and packaging of tea herbs.
My name is Ventsislav Teodorov Atanasov, owner of "Gold Herby" Ltd.
The medical plants are one of the greatest treasures of Bulgaria. Because of the unique geographic and climatic conditions in the country, the Bulgarian curative flora is the most rich in Europe. The collection of wildlife herbs has centuries-old traditions in our country. About 17 thousand herbs from wild growing fields and cultivated areas.
That is why we want to get in touch with you to start a future business relationship, to provide you with our valuable raw materials in dried form ready for consumption.
99720
Medicinal & aromatic plants
Other
France
Essences
2022-10-21
2020-07-15

Description

: Vends huile essentielle Helichryse Italienne Corse Biologique
99716
Medicinal & aromatic plants
Other
Morocco
Essences
2023-02-02
2020-07-15

Description

: L'histoire de Vita Plante débute en 1968 lorsque Mohammed Charat a acheté des champs herbeux, pour fournir des plantes aromatiques aux entreprises marocaines du domaine.

En 1974 le jeune homme a créé son propre atelier à Ouezzane, au nord-ouest du Maroc, pour distiller et extraire des huiles essentielles.

Entre 1980 et 2010, le dépôt de Mohamed CHARAT est la première source qui fournit aux entreprises marocaines, des plantes et des huiles essentielles à haute qualité de : Romarin, myrte, camomilles romaines, Eucalyptuce, menthe pouliot, thym et Ammi Visnage (khella).

À partir de 2013, Mohammed CHARAT avec ses fils, a décidé de créer une entreprise familiale pour donner un nom à ses activités, ainsi qu'élargir ces activités à l'étranger, d'où la création de Vita Plante.

Aujourd'hui, nous somme un fournisseur des plantes aromatiques, des huiles essentielles et d'extraits pour la cosmétique, la parfumerie et l'aromathérapie, nous offrons une gamme essentielle et aromatique de 180 produits certifiés BIO.
96371
Medicinal & aromatic plants
Other
Greece
Other medicinal & aromatic plants
2022-12-31
2020-06-24

Description

: Organic aromas and herbs, oregano, thyme, rosemary, sage, pickle (ingredients: crithmum maritimum, brine, vinegar, without preservatives).
99682
Medicinal & aromatic plants
Other
USA
Essences
2023-10-04
2020-06-24

Description

: All Plant Guru oils are 100% Pure Therapeutic Grade Essential Oil

Packaged in dark amber glass bottle with euro style dropper cap

100% Undiluted Pure Therapeutic Grade Essential Oil- no fillers, additives, bases or carriers added.

?Peppermint? offers benefits to the respiratory system, including for coughs, colds, asthma, allergies and tuberculosis Inhaling the peppermint aroma may offer memory enhancement and stress relief. ?Eucalyptus? contains a number of compounds with antispasmodic, anti-harmful organism, expectorant, and decongestant properties. This powerhouse combination of benefits is due in part to a compound called cineole. Cineole is typically cited as the active ingredient in eucalyptus because it is an expectorant, can ease a cough, and fight upper respiratory problems. ?Rosemary? essential oil is most widely used in aromatherapy as it is great for stimulating the brain, improving memory and mental clarity. It has other health benefits as well which include treatment of congested respiratory tract problems, stiff muscles, and boosting liver and gall bladder. ?tea tree? has extraordinary antiseptic power, contains remarkable anti-infectious activity, and is exceptionally mild, even with regard to mucous membranes. This oil is exceptional for bacterial infections in the respiratory system. ?Lemon ?Traditionally, Lemon oil has many uses. It is a powerful antiseptic and can be an effective means to improve circulation. It is a considered to be an excellent antibacterial agent. This makes it well suited for respiratory infections or inflammation. Historically, adding a few drops of Lemon oil to warm water with a sweetener has provided relief for many suffering from coughs or sore throats. ?Breathe? This wonderful blend has a combination of: Eucalyptus (Eucalyptus Globulus), Peppermint (Mentha Piperita), Tea Tree (Melaleuca alternifolia), Lemon (Citrus limonum), Lavender (Lavandula angustifolia), Cardamom (Elettaria cardamomum), Bay (Laurus nobilis) Our Breathe Synergy Blend contains oils designed to increase the lungs capacity to help Breathe Easy. Highly recommended. Breathe Synergy Blend is an excellent addition for any health conscious individuals.
99541
Medicinal & aromatic plants
Other
France
Essences
2023-10-04
2020-06-19

Description

: Produites dans nos distilleries de France et Madagascar
Possibilité de fournir les profils chromatographiques de nos propres analyses.
Livrées jusqu'à chez vous.
99539
Medicinal & aromatic plants
Other
France
Essences
2022-12-02
2020-06-19

Description

: AIL BIO
BAIES ROSES
BASILIC GRAND VERT BIO
BASILIC SACRE BIO
BASILIC TROPICAL BIO
CALAMUS BIO
CAMOMILLE MATRICAIRE BIO
CAMOMILLE ROMAINE BIO
CANNELLE BAIES NEPAL BIO
CANNELLE ECORCE BIO
Cannelle rameaux Bio
CITRONNELLE Bio
COMBAVA BIO
CURCUMA BIO
CYPRES BIO de Madagascar
DINGA DINGANA BIO
EPINETTE NOIRE BIO
ESTRAGON BIO
EUCALYPTUS CITRONNE BIO
EUCALYPTUS GLOBULUS BIO BRUT
EUCALYPTUS GLOBULUS BIO RECTIFIE
EUCALYPTUS RADIATA BIO
FAMONTY (conv)
GERANIUM BOURBON BIO
GINGEMBRE FRAIS BIO
GINGEMBRE BLEU BIO
GINGEMBRE PAPILLON (LONGOSE) BIO
GIROFLE BIO (clous)
HELICHRYSE BIO (bracteiferum)
HELICHRYSE BIO (faradifani)
HELICHRYSE BIO (gymnocephalum)
HELICHRYSE BIO (italicum)
HYSOPE BIO
INULE BIO
KATAFRAY BIO
LAVANDE ASPIC BIO
LAVANDE OFFICINALE BIO
LAVANDIN SUPER BIO
LEDON DU GROENLAND BIO
LEMONGRASS BIO
MANIGUETTE BIO
Marjolaine coquille BIO
MELISSE BIO
MENTHE POIVREE BIO
MILLEPERTUIS BIO
NIAOULI BIO
ORIGAN BIO
PALMAROSA BIO
PETIT GRAIN CITRONNIER BIO
PIN MARITIME BIO
POIVRE NOIR BIO
POIVRE NOIR DU NEPAL BIO (TIMUR)
POIVRE SAUVAGE BIO
RADRIKA
RAVINTSARA BIO
RHODODENDRON BIO
RHUS BIO
ROMARIN VERBENONE BIO
SARO BIO
SARRIETTE BIO
SAUGE SCLAREE BIO
SOMOROMBATO (conv)
TAGETE
TEA TREE (ARBRE à THE) BIO
THYM LINALOL BIO
THYM THUJANOL BIO
THYM thymol BIO
VALERIANE RACINE BIO
VANILLE EXTRAIT
VETIVER BIO
WINTERGREEN BIO
YLANG BIO
ZANAPOLY (conv)
ZEDOARY BIO
99528
Medicinal & aromatic plants
Other
Iran
Aromatic plants
2023-10-04
2020-06-17

Description

: Chercheur
je travaille sur les plantes médicinales
82301
Medicinal & aromatic plants
Instituto Mediterraneo Certificazione
Morocco
Essences
2021-08-30
2020-06-02

Description

: Vente des huiles essentielles Bio de lavande, armoise, thym, origan
82355
Medicinal & aromatic plants
Other
Morocco
Other medicinal & aromatic plants
2021-02-15
2020-06-02

Description

: Les plantes médicinales sont séchés à l'ombre et selon les normes d'hygiène et qualité: nous avons les plantes suivantes: Lavande, armoise, thym et origan
95394
Medicinal & aromatic plants
Other
Uzbekistan
Medicinal plants
2021-09-28
2020-06-02

Description

: Achillea millefolium
Alhagi pseudoalhagi
Artemisia absinnthium
Bidens tripartita
Equisetum arvense
Glycyrhiza glabra
Helianthus tuberosus
Hypericum skabrum, perforatum
Inuloa helenium
Leonurus turkestanicus
Matricaria chamomile
Melissa officinalis
Origanum tytthnthum
Peganum harmala
Phaseolus vulgaris (beans)
Polygonum aviculare
Salvia sklarea
Tanacetum vulgare
Thermopsis alterniflora regel
Urtica dioica
Ziziphora pedicellata
Mediasia makrofila
Amygdolis bucharica
Persicaria hydropiper
Plantago major
Jugians regia (folium)
Capsella Bursa-Pastoris
Eleagnus angustifolia
Coriandrum sativum
Kapparis spinosa
Mentha piperita
Mellilotus officinalis
Crataegus turkestanika
Rosa canina
Mentha asiatica
Cucurbita pepo
Aerva lanata
Bazilica
Achillea filipenduli
Nigella safiva
Calendula officinales
Ziziphus jujuba
Artemisia
Cystanche
83869
Medicinal & aromatic plants
Consejo De Agricultura Ecológica De La Región De Murcia
Spain
Aromatic plants
2021-12-31
2020-06-02

Description

: VENTA DE FLORES, SEMILLAS, DE HELYCHRISUM ITALICUM
83868
Medicinal & aromatic plants
Consejo De Agricultura Ecológica De La Región De Murcia
Spain
Essences
2021-02-02
2020-06-02

Description

: ACEITE ESENCIAL DESTILADO POR ARRASTRE DE VAPOR PRODUCCION PROPIA.