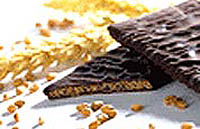 Buy organic Dietetic & health foods
Offers to sell
To obtain the company's identification, click on the offer number.
Offer N°
Category
Certification
Origin
Product
Validity
Date offer
59924
Dietetic & health foods
Ecocert
Tunisia
Food supplements
2014-03-01
2013-05-23

Description

: Poudre de Nopal bio à haut taux de fibres (>40%)
69946
Dietetic & health foods
Other
USA
Other dietetic & health foods
2014-02-20
2013-04-17

Description

: The only USDA Certified Organic, non-dairy Certified Kosher, and Certified Vegan bars in the world. Alkaline-forming, cold-processed, rich in phyto-nutrient dense sprouts and superfoods. Gluten-free, easy to digest, taste great, no refined sugar, and no trans-fatty acids.
68339
Dietetic & health foods
Other
USA
Fresh plant extracts
2014-02-02
2013-01-04

Description

: iam wild forest floor forager and i also buy from other foragers in oregon and washinton state. from wild mushrooms to roots leaves and bark ,wild berries and all things wild. its all oraganic with no sprays of any kind
67137
Dietetic & health foods
Other
India
Food supplements
2014-03-02
2012-10-26

Description

: ORGANIC INDIA offers a new and exciting product "Organic Chyawanprash" made up of powerful organic ingredients. Our Organic Chyawanprash is made from the original Ayurvedic recipe developed by the sages living in the forests of the Himalayas and is the real deal! It is rejuvenating, energizing and boosts the immune system, and often called "The Elixir of Life."
ORGANIC INDIA's Organic Chyawanprash
56842
Dietetic & health foods
Other
India
Food supplements
2014-08-02
2012-07-25

Description

: Our ORGANIC INDIA herbal formulations are all registered and licensed Ayurvedic Medicines, developed by the renowned Dr. Narendra Singh , whose 40 plus years of research on medicinal herbs of India have brought him international recognition and awards. India is the home of Ayurveda, which is known to be an authoritative source of knowledge and truth in natural healing and health promotion. In India, as elsewhere, there is an increasing demand for effective natural treatments using herbal formulations that do not have hazardous or toxic side effects. These formulations have been successfully used by Dr. Narendra Singh to treat people with chronic and acute conditions for the past 30-40 years.
64851
Dietetic & health foods
Bcs-oko Garantie Gmbh
Mexico
Other dietetic & health foods
2012-08-31
2012-05-03

Description

: Inulin and FOS are Organic Dietary Fibers from Mexico's blue Agave plant and are prebiotics. They are considered as functional food ingredients. Research studies have shown their use as bifidogenic agents, stimulating the immune system of the body, decreasing the pathogenic bacteria in the intestine, relieving constipation, decreasing the risk of osteoporosis by increasing mineral absorption, especially of calcium, reducing the risk of atherosclerosis by lowering the synthesis of triglycerides and fatty acids in the liver and decreasing their level in serum.Inufib is used for its prebiotic benefits. It is used as a sugar and fat replacement. It has a low calorific value and its suitable for diabetics. It is highly soluble. Inufib reduces fat and sugar in your product while improving the texture and mouth feel. Inulin can be used in breads, cakes, chocolate, biscuits, beverages, sauces, milk drink and more. We offer Inulin in 25kg sacs.
64855
Dietetic & health foods
Other
India
Fresh plant extracts
2014-02-10
2012-05-02

Description

: Amla Extract
Tribulus Terristris Extract
Ashwagandha Extract

Satvic Veg (Organic Farm) focuses on good agriculture practice and organic farming. The business was established to encourage backward integration and capitalize on the ever-growing demand for Organic vegetables , fruits and herbs world over.

We have established a network of over 500 acres of farm land and 100 Farmers towards cultivation of organic paddy, aromatic herbs, culinary herbs, fruits, vegetables and even flowers.

Our supply chain can guarantee un-interrupted delivery schedules based on annual requirements as well as offer seasonal products in significant volumes.

Even while trading, the authenticity of the products will be verified and established vide test methods and audits carried out by our in-house experts or approved external agencies.
64853
Dietetic & health foods
Other
India
Fresh plant extracts
2014-02-10
2012-05-02

Description

: Organic Herbal extracts

Withania somnifera
Emblica officinalis
Boswellia serrata
Commiphora mukul
Bacopa monnieri
Green Tea
Piper nigrum
Green Coffee
Curcuma Longa
Ocimum sactum
Tribulus terristris
Triphala
Azadirachta indica
Gymnema sylvestre
Momordica charantia
64621
Dietetic & health foods
Other
India
Other dietetic & health foods
2014-07-08
2012-04-17

Description

: Organic Sprouted Flax seed
64522
Dietetic & health foods
Bcs-oko Garantie Gmbh
Romania
Food supplements
2013-01-10
2012-04-10

Description

: organic powder from sea buckthorn fruits
56594
Dietetic & health foods
Other
United Kingdom
Food supplements
2014-02-15
2012-02-23

Description

: Organic Bio Nutrient food supplements contain a colourful and powerful blend of organically grown foods including roots, fruits, grasses, seaweeds, flower pollens, freshwater plants, seeds and sprouts. They have been created by our herbalist Sebastian Pole to provide some of the most nutritionally concentrated foods available to help with immunity, vitality, fertility, obesity and body detox
63528
Dietetic & health foods
Washington State Department Of Agriculture
India
Food supplements
2014-11-21
2012-02-12

Description

: Wheatgrass Powderis a natural food supplement having therapeutic value.

Helps promte health & healing.

HACCP & USDA Organic Certified.

Trade & Dealership enquiries solicited from worldwide.
63682
Dietetic & health foods
Oregon Tilth Certified Organic
USA
Food supplements
2013-09-10
2012-02-08

Description

: Organic bakers yeast extracts and yeast extract flavor bases for many applications in savoury products such as soups, meals, snacks, meats, etc.. Also function as flavor enhancers or masking agents for supplements.
55477
Dietetic & health foods
Other
USA
Food supplements
2012-05-05
2011-12-01

Description

: A Whole New Approach To Fish Oil
New Chapter® is proud to offer a whole-food approach to fish oil and an alternative to the fractionated, highly processed and "purified" oils on the market today. From the pristine, protected waters of Alaska directly to you, Wholemega is 100% wild-caught salmon oil; rigorously tested to ensure each capsule delivers Nature's bioavailable, effective, and whole profile of beneficial fatty acids and nutrients.
62997
Dietetic & health foods
Other
USA
Other dietetic & health foods
2013-12-15
2011-11-22

Description

: A 30 day kit of three beneficial bacteria in capsule or powder form each in their own bottle. The beneficial bacteria are Lactobacillus bulgaricus, Bifidobacterium bifidum, and Lactobacillus bulgaricus.