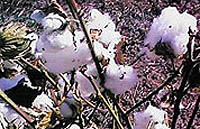 buy_x
Ofertas de venta
Para obtener la identificación de la empresa, haga clic sobre el número de la oferta
Oferta n°
Categoría
Certificación
País de origen
Producto
Validez de la oferta
Fecha de actualización
92763
Textil
Control Union
La India
Ropa
2023-12-31
2020-03-30

Descripción

: Green Ideology is a fashion house established in May 2013.

Inner Sense is a disruptive premium, organic anti-microbial lingerie brand addressing the highly underserved eco-friendly female innerwear products category.

Inner Sense provides fresh colors, prints & styles in super soft bras & panties in accordance with international trend forecasts. We make padded, non-padded, underwired, wire-free, nursing bras & panties in bikini, thong, cheeky & boyshorts styles. They are soon launching a capsule sleep-wear collection too. The incredible products can be worn all day long without any hint of discomfort or irritation.
98381
Textil
Other
La India
Ropa
2022-01-01
2019-11-04

Descripción

: We supply Organic Textiles from South India, with highest quality and cheap price. Packaging done as per requirement of Buyers. Testing certifications shall be submitted before shipment.
79966
Textil
Other
La India
Ropa
2021-01-05
2019-11-04

Descripción

: WE ARE GOTS CERTIFIED KNITTED GARMENT MANUFACTURER FROM TIRUPUR,INDIA WHO CAN SUPPLY ORGANIC CLOTHING PRODUCTS WITH TC.

WE CAN PRODUCE ANY KIND OF ORGANIC PRODUCTS IN KNITTED GARMENTS LIKE MENS T-SHIRT, POLO SHIRT, BABIES ROMPER, BABIES JUMPSUIT, KIDS BODIES, PYJAMAS ETC.,

WE ARE ALSO CERTIFIED FOR OEKO-TEX, SA8000 FOR OUR FACTORY. WE ARE ALREADY WORKING WITH LOT OF BRANDS IN EUROPEAN COUNTRIES LIKE FRANCE, ITALY, DENMARK, NETHERLANDS, NORWAY, POLAND ETC.,

WE ARE READY TO SERVE YOU PUTTING OUR BEST EFFORTS. SO IF YOU ARE INTERESTED TO PRODUCE YOUR CLOTHING PRODUCTS IN INDIA PLEASE CONTACT US.

THANKS AND BEST REGARDS,
SUBBU.
MANAGER - MARKETING.
90384
Textil
Other
La India
Tejidos
2020-12-31
2019-06-26

Descripción

: Talk about beauty in Organic cotton! This bedding set keeps up with your need of comfort, without skipping a beat. Ideal for dreamers and achievers. Quintessential Delight helps you sleep sound, with its ultra soft and completely organic material. Styled with luxury, for a smooth, flawless looking finish on your bed.

Feel of the Fabric:
Crisp, Supple, Plush

The set includes:
Twin: 1 fitted sheet, 1 flat sheet, 1 pillowcase
King/Queen: 1 fitted sheet, 1 flat sheet, 2 pillowcases

Color: White
250 Thread Count, Percale Weave
Made from 100% Organic Cotton
60897
Textil
Imo
Turquia
Ropa
2020-02-02
2019-06-05

Descripción

: 100% organic cotton baby products 0-4 years old. Sales from stocks, no minimum order quantity. Stocks ready for shipment. We are looking for long term realtionship with distributors and shops to become our sellers.
60899
Textil
Imo
Turquia
Ropa
2020-10-12
2019-06-05

Descripción

: organic Baby, toddler products, underwear.
91271
Textil
Ecocert
Burkina Faso
otros Textil
2020-05-03
2019-06-05

Descripción

: Organic cotton in 200 to 250 kg. We currently have 300 tons of organic cotton fiber for sale and we invite any interested buyer to get in touch with me for an offer.

Best regards,

Hubert Pagbelguem
74846
Textil
Other
La India
otros Textil
2020-01-01
2019-04-17

Descripción

: Cotton seed cakes that are the solid matter that remains once oil has been extracted and pressed from cottonseeds by using "Oil Expellers Machines". The solid chunks are further processed for free flowing granules. The Cottonseed meal is widely used in the industry for feeding cattle.


Cottonseed Products:

• Cottonseeds (fuzzy)
• Cottonseed Cake/Meal
76042
Textil
Other
La India
Tejidos
2020-01-01
2019-03-27

Descripción

: we are very much interested to cultivate organic cotton and supply as the requirements.
84456
Textil
Other
Iran
Tejidos
2020-02-02
2019-02-25

Descripción

: Iranian Traditional fabric products
84201
Textil
Control Union
Francia
Ropa
2020-12-30
2019-02-25

Descripción

: NATIVO can provide your entreprise with underwear, homewear, clothing, baby wear, accessories (handbags, make up bag, pencil case, shawls...), sandals and eco-housing linen (table runner, pillowcases, carpet, etc.). All of this products are made of organic color grown cotton (that is no dyes are used). Garments are made of GOTS certified fabric and yarns. Nativo also sells copper/Alpaca & Organic cotton socks. Social, environmental and fairly traded criteria certified fiber production.
63559
Textil
Other
La India
Ropa
2020-11-21
2018-10-08

Descripción

: We are textile manufacturing and Distribution Company specializing in ORGANIC TEXTILES and other eco-friendly products. We have made organics lively and colorful. All our organic products are certified by agencies such as ETKO (of TURKY) and specifications such as GOTS (Global Organic Textiles Standards.) We place emphasis on both environment and health. We continually research and develop lively and fashionable products which also meet the eco-friendly and health criteria. We are among the most knowledgeable and most advanced organic textile companies. Our products range includes home textiles, apparels, organic fabrics and yarn.

We also specialize in developing and private label manufacturing textile products. Our efforts to provide eco-friendly products are continuous. Our 100% organic cotton products rank among the top of eco-friendliness. In many of our products even the packaging is also organic. Our mission is to eliminate chemicals and eco-damaging processes. For more details pls contact us
71871
Textil
Other
Espana
Ropa
2020-03-02
2018-08-14

Descripción

: Ropa 100 % ecológica
Para hacer yoga
61415
Textil
Other
Egipto
otros Textil
2020-12-30
2018-08-14

Descripción

: organic cotton garments, fabrics and yarn
64289
Textil
Other
Egipto
Ropa
2020-04-12
2018-08-14

Descripción

: NATURETEX, founded originally under the name of CONYTEX in 1998, is a high quality producer of fabrics, fashionable home textiles, dolls and colorful baby wear using only organic cotton. The design and development of the products is done in-house in its own studio, and produced and marketed under its own brand Cotton People Organic (CPO), NatureTex, Organic Baby, or under private labels such as "Under the Nile" or "Alnatura". NATURETEX competes successfully in the global market for organically produced textiles through the design, manufacturing, and marketing of beautiful and high quality products from Egypt, the home of today's premium cotton production.

NATURETEX´s staff is not only committed to customer satisfaction and high quality standards and service, but also to the organizational development process and the continuous upgrading of employee's skills. All textile products are made from organic cotton, and the products are ISO 9001 certified and fully conform to the international Demeter guidelines.