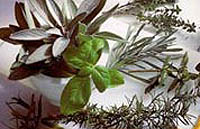 Buy organic Medicinal & aromatic plants
Offers to sell
To obtain the company's identification, click on the offer number.
Offer N°
Category
Certification
Origin
Product
Validity
Date offer
98250
Medicinal & aromatic plants
Other
Egypt
Aromatic plants
2020-02-02
2019-10-01

Description

: Rosemary
78421
Medicinal & aromatic plants
Other
Spain
Other medicinal & aromatic plants
2020-04-25
2019-09-25

Description

: Acacia nilotica Bark
Acorus calamus Root
Phyllanthes emblica Fruit
Hemidesmus indicus Root
Saraca Indica Bark
Withania somnifera Root
Withania somnifera Leaves
azadirachta indica Leaves
azadirachta indica Seed
Ocimum tenuiflorum Leaves
Ocimum sanctum Leaves
Ocimum basilcum Leaves
Phyllanthus niruri Fruits
Boerhavia diffusa Root
Centella Asiatica Leaves
Coleus Forskohlii Root
Eclipta alba Root
Glycyrrhiza Glabra Root
Tinospora Cordifolia Root
Terminalia chebula Fruits
Lawsonia Inermis Leaves
Syzygium Cumini Seed
Andrographis paniculata Leaves
Rubia Cordifolia Root
Moringa Oleifera Leaves
Moringa Oleifera Seeds
mucuna pruriens Seeds
Vitex Negundo Leaves
Asparagus racemosus Root
Terminalia Arjuna Bark
Tribulus terrestris Seeds
Terminalia bellirica Fruit
Stevia rebaudiana Leaves
Rosa Centifolia Petals
Rosa Centifolia Petals
Coriandrum sativum Seed
Foeniculum vulgare Seeds
Cuminum cyminum Seeds
Trigonella foenum-graecuSeeds
Linum Usitatissimum Seeds
Brassica Juncea Seeds
Brassica nigra Seeds
Trachyspermum ammi Seeds
Zingiber officinale Root
Curcuma longa Root
Pumpkin Seeds
Plantago ovata Seeds
Plantago ovata Husk
85757
Medicinal & aromatic plants
Other
India
Medicinal plants
2020-12-10
2019-09-12

Description

: Organic Herbs

Ashwagandha Root A Grade
Ashwagandha Powder A Grade
Stevia Leaves
Amla Dry Seed less Organic
Amla Dry Seed Organic
Shatavari
Shatavari Powder
Gotukala Organic
GugalGum
Annar Chilka Powder
Piper Longum
Neem Powder
Neem Leaves

Haritaki Organic
Bahera Organic
Brahmi Whole Bacopa Organic
Brahmi Whole Gotukala Organic
Moringa Leaves
Tulsi Leaves, Dried/Basil Leaves Dried
Mehndi Leaves Dried/Rosemary
Rishi Leaves/Sage :eaves
Senna Leaves
Senna P3
Senna P5
Senna T Cut
89659
Medicinal & aromatic plants
Other
Iran
Aromatic plants
2021-10-10
2019-09-12

Description

: The golchekan khorasan(zamani) company is established 1330(1951)started its activity in the field of rose water .herbal disttiles. Lemon juice. Sour grape juice (verjuice).beverage and herbal flavors.

we are producer for :
apple venigar
lime juice
aluvera distealed water
chamomile distilled water
salix distilled water
walnut leaf distilled water
thickrose distilled water
wiled choicory distiled water
maytree distiled water
savory distild water
mint distilled water
fennel distilled water
and ...
67230
Medicinal & aromatic plants
Other
South Africa
Medicinal plants
2020-07-07
2019-09-12

Description

: All Zizamele's medicinal plants and herbal tea is processed and packed to the highest standard in our own production facility. Certain organic herbs and herbal tea on our supply list are not adaptable to our geographic region, and for those we do our utmost to ensure that only the best quality organic herbs are sourced from strictly selected medicinal plant producers that meet our standards. Zizamele has been a successful wholesale supplier of organic herbs and herbal tea to the local and export market since 2004. Our main focus is the supply of organic herbs cultivated from medicinal plant material, endemic to Southern Africa. However we also supply local and export markets with non-endemic organic herbs as listed on our product list.
66001
Medicinal & aromatic plants
Other
Netherlands
Other medicinal & aromatic plants
2020-01-10
2019-09-12

Description

: All kinds of in open air grown herbs such as Basil, Chervil, Dill and Parsley.
66095
Medicinal & aromatic plants
Other
Turkey
Other medicinal & aromatic plants
2020-01-01
2019-09-12

Description

: Our company have been producing organic products in our 400 hectare (1000 acre) farm since 2000 in Turkey. Our corporation has been certified by ECOCERT. We are member of IFOAM, London-based Turkish-British Chamber of Commerce and Industry (TBBCI), and Aegean Exporters' Association (EIB). And we are founder of Organic Product Producers and Industrialists Association (ORGUDER).

Some of our products are:
• Sage (Salvia Officinalis)
• Black Cumin (Nigella Sativa)
• Oregano (Origanum Onites)
• Peppermint (Mentha piperita)
• Traditional Red Pepper
• Pistachio

We are also producing organic products for our clients as contract farming. If you interested in any of our products or to have us to produce organic products for you, we will be happy to send you any further information.
89672
Medicinal & aromatic plants
Dio Certification And Inspection Organisation For Biological Production Methods
Greece
Medicinal plants
2021-10-10
2019-09-12

Description

: Dear Sir/Madam,
I am looking for a food sales agent, distributor, wholesaler , importer of pre-packed organic herbal teas and even bulk organic and conventional herbs.

Our herbal plantations thrive under optimal conditions in the valleys of Varnounta mountain in extreme northwestern Greece where the nights are cool and the days flooded with sunshine. Our family business , Anthemis, was born here,an industry in which we produce herbs with loving attention to detail. The method of cultivation is traditional, our use of the land characterized by care and respect. Products are 100% biologically cultivated and free from additional substances and preservatives. Nature itself offers the most diversified herbs in a variety of colors and aromas, products of the purest quality, the finest taste and exceptional benefit.

Mint piperita, oregano, thyme, sage, lemon balm, spearmint and others. These dry organic herbs , are packed in small pp packs. These small pp are then packaged in carton packets with our brand name-Anthemis- hellenic organic herbs.

a)Four of them are in the form of whole leaf(mint,lemon balm,sage and spearmint) packet dimentions: hight 18cm,width 12cm,depth 6cm.b) The other two are oregano and thyme . Packet dimentions:hight16cm, width7cm, depth3,5cm. In above both cases a) and b) , everything has been done by hand , by us , the whole family ,in other words these 6 products are really pure in quality and you will not find any stems, dirt e.t.c. in the packaging.

The drying process has been done in the most natural way( ware house).Not under the sun, not in electric ovens, where most of the essential oils of the herbs will be lost.
I also have to mention that we , as a family business, have already started preparations of the next step which is the lipton type tea bag production with the thread and the tag ( flat and pyramid ). We are even preparing the creation of mixtures of herbs .

Please do not hesitate to suggest me any kind of herbs , or mixture of herbs,, or way of packaging, or anything else that would contribute to an even better presentation – promotion of our products.


In Anthemis we have the willing to do our best and go according to your needs and suggestions.

Please feel free to ask me anything.

Thank you in advance.

Best regards
Vasileios Gkekas
Anthemis
Hellenic organic herbs
89791
Medicinal & aromatic plants
Other
Egypt
Medicinal plants
2020-12-12
2019-09-12

Description

: El-Atahad for herbs is a leading cultivator , producer and supplier of finest quality 100 % organic herbal teas and medicinal herbs in the famed Nile valley in Egypt , packing all kinds of nature herbs , tea mixed with different types of herbs and fruit flavors.

We exported to all countries of the world such as Canada , United States , Saudi Arabia . Nigeria ,United Arab Emirates and many of other countries.

We can packaging your products that carry your Brand with your own design and we will provide you our best price.

For more information please feel free to contact me.


Mr.Mohamed Yosery
El-Atahad for herbs and tea
79876
Medicinal & aromatic plants
Other
Iran
Other medicinal & aromatic plants
2021-04-10
2019-08-13

Description

: We can provide the best iranian herbs and saeeron
58303
Medicinal & aromatic plants
Ecocert
France
Other medicinal & aromatic plants
2021-04-20
2019-08-13

Description

: ORGANIC MEDICINAL PLANTS FROM FRANCE.

The expertise of ORIANE in farming, harvesting, processing and trading organic medicinal plants is backed by over twenty years of passion for nature, as well as knowledge and experience of traditional productions in France and Morocco.

Here are some of our main organic dried plants from France ; each of them can be supplied unprocessed or cut, or even in powder :

- Ash tree (Frêne – Fraxinus excelsior),
- Billberry (Myrtillier – Vaccinum myrtillus),
- Blackberry (Ronce des bois – Rubus fructicosus),
- Blue mallow (Mauve – Malva sylvestris), …
- Borage (Bourrache – Borrago officinalis),
- Epilobium (Epilobe – Epilobium angustifolium),
- Hawthorn (Aubépine – Crataegus oxyacantha)
- Meadowsweet (Reine des prés – Filipendula ulmaria)
- Mullein (Bouillon blanc – Verbascum Thapsus),
- Nettle (stinging N.) (Ortie piquante – Urtica dioïca)
- Raspberry (Framboisier – Rubus idaeus),

Our list of organic dried plants from France also includes :

Agrimony ; Angelica ; Bear's garlic ; Birch ; Box tree ; Broom ; Buckthorn ; Burdock Cedar ; Butcher's broom ; Celandine ; Cherry tree ;Chestnut ; Comfrey ; Couch grass ; Cowslip ; Cypress ; Elderberry ; Elecampene ; Ginkgo biloba ; Goldenrod ; Hart's tongue ; Heather ; Horsetail ; Horseweed ; Ivy ; Juniper ; Kidney vetch ; Marshmallow ; Marigold ; Mugwort ; Oak Moss ; Peach tree ; Peppermint ; Periwinkle ; Pine ; Poplar ; Purple loosestrife ; Rose hip ; Sage ; Scabiosa ; Soap wort ; St.John's wort ; Thyme ;Valerian ; Walnut tree ; White dead nettle ; Willow ; Woodruff ; Yellow sweet clover, …

Don't hesitate to contact us ! We will be pleased to give you detailed information and quotations, and will do our best to meet your needs and expectations.
Yours sincerely, The ORIANE team
80632
Medicinal & aromatic plants
Ecocert
France
Medicinal plants
2020-02-20
2019-08-13

Description

: Producteur-cueilleur de plantes aromatiques et médicinales; utilisant les techniques de culture naturelles.
Verveine, Sauge officinale, Thyms, Menthes, Camomille Matricaire, Physalis, Millepertuis, Ronce...
92175
Medicinal & aromatic plants
Other
Egypt
Aromatic plants
2021-02-03
2019-08-13

Description

: we have a bout 50000 acre for in the desert of Egypt and we have pure ground water wells we did not use pesticide herbicides or chemicals.
The medicinal plants produced on our farm include:
-Thyme
-Chamomile
-Amivlsnaga
-Anise
-Peppermint
-Aloe Vera
-fennel
-Rosemary
-caraway
-cummin
80723
Medicinal & aromatic plants
Other
Ireland
Other medicinal & aromatic plants
2021-04-15
2019-08-13

Description

: Organic herbs
60472
Medicinal & aromatic plants
Other
Bulgaria
Other medicinal & aromatic plants
2021-03-31
2019-08-13

Description

: We offer great variety of more than 150 kinds of dry herbs and spices of Bulgarian origin - aerial part, flowers, leaves, roots, bark, seeds, fruits, diverse; whole, cut, coarse or fine crushed, powdered; wild-crafted and cultivated – collected and prepared following the customer requirements; botanical extracts, essential oils and floral water obtained from the above items.