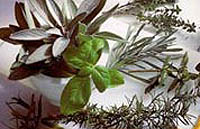 Buy organic Medicinal & aromatic plants
Offers to sell
To obtain the company's identification, click on the offer number.
Offer N°
Category
Certification
Origin
Product
Validity
Date offer
86183
Medicinal & aromatic plants
Other
Albania
Aromatic plants
2021-12-31
2019-11-04

Description

: BioherbAl es spécialisée dans la collecte et exportation des herbes médicinales, alimentaires et aromatiques, bio certifiée, d'une très haute qualité, en provenance des alpes albanaises d'une altitude de 1950m.

N'hésitez pas à me contacter pour tout renseignement sur vos besoins, par mail sur info@bioherbal.co ou sur mon portable au 0049 176 6311 6730.
On est aussi ouvert à toute collaboration pour les investissements sur la culture des herbes sur lesquelles vous êtes intéressées.

Restant à votre entière disposition pour tout autre renseignement, je vous prie d'agréer mes sincères salutations.
Cordialement Chotzas

1. ACHILLEA MILLEFOLIUM
2. ADIANTUM CAPILLUS-VENERIS
3. AESCULUS HIPPOCASTANUM
4. AGRIMONIA EUPATORIA
5. ALLIUM CEPA
6. ALLIUM PORRUM
7. ALLIUM SATIVUM
8. ALNUS GLUTINOSA
9. ALTHAEA OFFICINALIS
10. ARBUTUS UNEDO
11. ARCTIUM LAPPA
12. ARCTOSTAPHYLOS UVA URSI
13. ARISTOLOCHIA CLEMATITIS
14. ARTEMISIA ABSINTHUM
15. ARTEMISIA VULGARIS
16. ATROPA BELLADONNA
17. AVENA SATIVA
18. BELLIS PERENNIS
19. BERBERIS VULGARIS
20. BETULA PENDULA
21. BETULA VERRUCOSA
22. BIDENS TRIPARTITA
23. BORAGO OFFICINALIS
24. BRASSICA NIGRA
25. BRASSICA OLERACEA
26. BRYONIA DIOICA
27. BUXUS SEMPERVIVENS
28. CALENDULA OFFICINALIS
29. CAMELLIA SINENSIS
30. CAPSELLA BURSA PASTORIS
31. CAPSICUM ANNUUM
32. CASSIA ACUSTIFOLIA
33. CASSIA ANGUSTIFOLIA
34. CASSIA HAYENE
35. CASSIA OBOVATA
36. CASTANEA SATIVA
37. CENTAUREA CYANUS
38. CERASUS AVIUM
39. CERASUS VULGARIS
40. CETERACH OFFICINARUM
41. CHELIDONIUM MAJUS
42. CICHORIUM INTYBUS
43. CITRUS AMARA
44. CITRUS LIMONUM
45. CLAVICEPS PURPUREA
46. COLCHICUM AUTUMNALE
47. CONVALLARIA LAJALIS
48. CONVOLVULUS SEPIUM
49. CORIANDRUM SATIVUM
50. CORYLUS AVELLANA
51. CRATAEGUS MONOGYNA
52. CRATAEGUS OXYACANTHA
53. CUPRESSUS SEMPERVIVENS
54. CURCUMA PEPO
55. CYDONIA OBLONGA
56. CYNARA SCOLINUS
57. CYNODON DACTYLON
58. DATURA STRAMONIUM
59. DAUCUS CAROTA
60. DIGITALIS LANATA
61. DRYOPTERIS FILIX MAS
62. ECBALLIUM ELATERIUM
63. EQUISETUM ARVENSE
64. ERIGERON CANADENSIS
65. ERYNGIUM CAMPESTRE
66. ERYTHREA CENTAURIUM
67. FEONICULUM VULGARE
68. FICUS CARICA
69. FRAGARIA VESCA
70. FRAXINUS ORNUS
71. FUMARIA OFFICINALIS
72. GALEGA OFFICINALIS
73. GENISTA TINCTORIA
74. GENTIANA LUTEA
75. GEUM URBANUM
76. GYMNADENIA
77. HEDERA HELIX
78. HELIANTHUS ANNUUS
79. HELICHRYSUM ARENARIUM
80. HELLEBORUS ODORUS
81. HERNIARIA GLABRA
82. HERNIARIA HIRSUTA
83. HIERACIUM PILOSELLA
84. HORDEUM VULGARE
85. HUMULUS LUPUS
86. HYOSCYAMUS NIGER
87. HYPERICUM PERFORATUM
88. IRIS FLORENTINA
89. IRIS GERMANICA
90. IRIS PALLIDA
91. JUGLANS REGIA
92. JUNIPERUS COMMUNIS
93. LAURUS NOBILIS
94. LAVANDULA OFFICINALIS
95. LEONURUS CARDIACA
96. LINUM USITATIS SIMUM
97. LYCOPUS EUROPAEUS
98. LYTHRUM SALICARIA
99. MAJORANA HORTENSIS
100. MALVA SILVESTRIS
101. MARRUBIUM VULGARE
102. MATRICARIA CHAMOMILLA
103. MELILOTUS OFFICINALIS
104. MENTHA PIPERITA
105. MORUS ALBA
106. MORUS NIGRA
107. MYRTUS COMMUNIS
108. NASTURTIUM OFFICINALE
109. NERIUM OLEANDER
110. OCIMUM BASILICUM
111. OLEA EUROPEA
112. ONONIS SPINOSA
113. ORCHIS
114. ORIGANUM VULGARE
115. PAPAVER RHOEAS
116. PARIETARA OFFICINALIS
117. PETASITES HYBRIDUS
118. PETASITES OFFICINALIS
119. PETROSELIUM HORTENSE
120. PHASEOLUS VULGARIS
121. PIMPINELLA ANISUM
122. PINUS SYLVESTRIS
123. PLANTAGO LANCEOLATA
124. PLANTAGO MAJOR
125. PLANTAGO MEDIA
126. PLATANTHERA
127. POLYGONUM AVICULARE
128. POLYGONUM BISTORTA
129. POLYGONUM HIDROPIPER
130. POLYPODIUM VULGARE
131. POPULIS NIGRA
132. PRIMULA VERIS
133. PRUNUS SPINOSA
134. PULMONARIA OFFICINALIS
135. PUNICA GRANATUM
136. QUERCUS PETRAEA
137. QUERCUS ROBUR
138. RAPHANUS SATIVUS
139. RHAMNUS FRANGULA
140. ROSA CANINA
141. ROSMARINUS OFFICINALE
142. RUBUS FRUTICOSUS
143. RUBUS IDAEUS
144. SALIX ALBA
145. SALIX FRAGILIS
146. SALIX PURPUREA
147. SALVIA OFFICINALIS
148. SAMBUCUS EBULUS
149. SAMBUCUS NIGRA
150. SAPONARIA OFFICINALIS
151. SATUREJA MONTANA
152. SCILLA MARITIMA
153. SEDUM ACRE
154. SEMPERVIVUM TECTORUM
155. SENECIO VULGARIS
156. SIDERITIS ROESERI
157. SILYBUM MARIANUM
158. SOLIDAGO VIR-GAUREA
159. SORBUS AUCUPARIA
160. SYMPHYTUM OFFICINALE
161. TANACETUM VULGARE
162. TERAXACUM OFFICINALE
163. TEUCRIUM CHAMAEDRYS
164. TEUCRIUM POLIUM
165. THYMUS LONGICAULIS
166. THYMUS SERPYLLUM
167. TILIA ARGENTEA
168. TILIA CORDATA
169. TILIA PLATYPHYLLOS
170. TORILIS NODOSA GAERTN
171. TRIFOLIUM PRATENSE
172. TUSSILAGO FARFARA
173. ULMUS CAMPESTRIS
174. URTICA DIOICA
175. VACCINIUM MYRTILLUS
176. VALERIANA OFFICINALIS
177. VARBENA OFFICINALIS
178. VERATRUM ALBUM
179. VERBASCUM PHLOMOIDES
180. VERBASCUM THAPSIFORME
181. VINCA MAJOR
182. VIOLA ODORATA
183. VIOLA TRICOLOR
184. VISCUM ALBUM
185. ZEA MAYS
77596
Medicinal & aromatic plants
Other
Ecuador
Aromatic plants
2021-10-05
2019-11-04

Description

: CHARITO AROMATIC HERBS son plantas aromaticas de origen organico, secadas al natural y empacadas de tal forma que mantengan tanto su aroma, sabor y propiedades medicinales.
97450
Medicinal & aromatic plants
Ecocert
Turkey
Essences
2025-12-20
2019-10-10

Description

: Botanika is an agricultural company, work on essential and aromatic plants, located in Antalya - Turkey. We use our experience in producing essential and carrier oils and also herbal waters. We gather the most qualified raw materials from nature of Turkey and service them to our customers. Some of our products are certified as organic by ECO CERT. Only steam/water distillation and cold press are used for production of essential and carrier oils respectively. Our products are 100 % pure, without any additives and without adulteration. They generally send to the partners in suitable packages at different volumes starting from 1 L to 60 L plastic bottles/drums and also 220 L steel barrels which are suitable to food contact.

We generally work with DHL Express for delivery of our products and have an agreement with this company therefore we can provide special prices for transportation of 30 kg or more products. You may know that shipment with DHL Express covers door to door transport.
Additionally according to consumer demands or transport cost, we also work with DHL Global. This shipment is done to the airport or any custom destinations that you requested.

We have great experiences on Essential and Carrier Oils. Since 2001, we carried out R&D by collecting the raw materials from the different regions of Turkey. We support our products nature and quality with analysis including fatty acid and essential oil components (GC-FID/MS), optic rotation (Polarimeter), density, refractive index etc.

Our productions are generally done according to customer demands, not stocked as large quantities. You can find the list of some of our common products below:


Oregano Oil (60% - 80% Carvacrol content naturally), (Organic and/or Conventional) (From Different Origanum Species such as; Origanum vulgare, Origanum onites, Origanum minutiflorum etc.)
Marjoram Oil (Carvacrol or Linalool Types) (Origanum majorana, Organic and/or Conventional)
Black Cumin Oil (Nigella Seed Oil), (Nigella sativa ,Organic and/or Conventional)
Juniper Berry Oil (56% - 90% ?-Pinene content naturally), (Juniperus excalsa, Organic and/or Conventional)
Laurel Leaf Oil, (Laurus nobilis, Organic and/or Conventional)
Laurel Seed/Berry Oil (Laurus nobilis)
Myrtle Oil (Myrtus communis, Organic and/or Conventional)
Rose Oil (Rosa damascena Essential Oil, Turkish Rose Oil)
Lavender Oil (Lavandula intermedia)
Milk Thistle Oil (Silybum marianum)
St John's Wort Oil (Hypericum perforatum, Can be produced as Ozonated St John's Wort Oil)
Ozonated Olive Oil (Oleum europaea)
Ozonated Carrier Oils (Carrier oils can be ozonated according to customer demands)
Oregano Water (Organic and/or Conventional)
Rose Water
Lavender Water
98250
Medicinal & aromatic plants
Other
Egypt
Aromatic plants
2020-02-02
2019-10-01

Description

: Rosemary
78421
Medicinal & aromatic plants
Other
Spain
Other medicinal & aromatic plants
2020-04-25
2019-09-25

Description

: Acacia nilotica Bark
Acorus calamus Root
Phyllanthes emblica Fruit
Hemidesmus indicus Root
Saraca Indica Bark
Withania somnifera Root
Withania somnifera Leaves
azadirachta indica Leaves
azadirachta indica Seed
Ocimum tenuiflorum Leaves
Ocimum sanctum Leaves
Ocimum basilcum Leaves
Phyllanthus niruri Fruits
Boerhavia diffusa Root
Centella Asiatica Leaves
Coleus Forskohlii Root
Eclipta alba Root
Glycyrrhiza Glabra Root
Tinospora Cordifolia Root
Terminalia chebula Fruits
Lawsonia Inermis Leaves
Syzygium Cumini Seed
Andrographis paniculata Leaves
Rubia Cordifolia Root
Moringa Oleifera Leaves
Moringa Oleifera Seeds
mucuna pruriens Seeds
Vitex Negundo Leaves
Asparagus racemosus Root
Terminalia Arjuna Bark
Tribulus terrestris Seeds
Terminalia bellirica Fruit
Stevia rebaudiana Leaves
Rosa Centifolia Petals
Rosa Centifolia Petals
Coriandrum sativum Seed
Foeniculum vulgare Seeds
Cuminum cyminum Seeds
Trigonella foenum-graecuSeeds
Linum Usitatissimum Seeds
Brassica Juncea Seeds
Brassica nigra Seeds
Trachyspermum ammi Seeds
Zingiber officinale Root
Curcuma longa Root
Pumpkin Seeds
Plantago ovata Seeds
Plantago ovata Husk
85757
Medicinal & aromatic plants
Other
India
Medicinal plants
2020-12-10
2019-09-12

Description

: Organic Herbs

Ashwagandha Root A Grade
Ashwagandha Powder A Grade
Stevia Leaves
Amla Dry Seed less Organic
Amla Dry Seed Organic
Shatavari
Shatavari Powder
Gotukala Organic
GugalGum
Annar Chilka Powder
Piper Longum
Neem Powder
Neem Leaves

Haritaki Organic
Bahera Organic
Brahmi Whole Bacopa Organic
Brahmi Whole Gotukala Organic
Moringa Leaves
Tulsi Leaves, Dried/Basil Leaves Dried
Mehndi Leaves Dried/Rosemary
Rishi Leaves/Sage :eaves
Senna Leaves
Senna P3
Senna P5
Senna T Cut
89659
Medicinal & aromatic plants
Other
Iran
Aromatic plants
2021-10-10
2019-09-12

Description

: The golchekan khorasan(zamani) company is established 1330(1951)started its activity in the field of rose water .herbal disttiles. Lemon juice. Sour grape juice (verjuice).beverage and herbal flavors.

we are producer for :
apple venigar
lime juice
aluvera distealed water
chamomile distilled water
salix distilled water
walnut leaf distilled water
thickrose distilled water
wiled choicory distiled water
maytree distiled water
savory distild water
mint distilled water
fennel distilled water
and ...
67230
Medicinal & aromatic plants
Other
South Africa
Medicinal plants
2020-07-07
2019-09-12

Description

: All Zizamele's medicinal plants and herbal tea is processed and packed to the highest standard in our own production facility. Certain organic herbs and herbal tea on our supply list are not adaptable to our geographic region, and for those we do our utmost to ensure that only the best quality organic herbs are sourced from strictly selected medicinal plant producers that meet our standards. Zizamele has been a successful wholesale supplier of organic herbs and herbal tea to the local and export market since 2004. Our main focus is the supply of organic herbs cultivated from medicinal plant material, endemic to Southern Africa. However we also supply local and export markets with non-endemic organic herbs as listed on our product list.
66001
Medicinal & aromatic plants
Other
Netherlands
Other medicinal & aromatic plants
2020-01-10
2019-09-12

Description

: All kinds of in open air grown herbs such as Basil, Chervil, Dill and Parsley.
66095
Medicinal & aromatic plants
Other
Turkey
Other medicinal & aromatic plants
2020-01-01
2019-09-12

Description

: Our company have been producing organic products in our 400 hectare (1000 acre) farm since 2000 in Turkey. Our corporation has been certified by ECOCERT. We are member of IFOAM, London-based Turkish-British Chamber of Commerce and Industry (TBBCI), and Aegean Exporters' Association (EIB). And we are founder of Organic Product Producers and Industrialists Association (ORGUDER).

Some of our products are:
• Sage (Salvia Officinalis)
• Black Cumin (Nigella Sativa)
• Oregano (Origanum Onites)
• Peppermint (Mentha piperita)
• Traditional Red Pepper
• Pistachio

We are also producing organic products for our clients as contract farming. If you interested in any of our products or to have us to produce organic products for you, we will be happy to send you any further information.
89672
Medicinal & aromatic plants
Dio Certification And Inspection Organisation For Biological Production Methods
Greece
Medicinal plants
2021-10-10
2019-09-12

Description

: Dear Sir/Madam,
I am looking for a food sales agent, distributor, wholesaler , importer of pre-packed organic herbal teas and even bulk organic and conventional herbs.

Our herbal plantations thrive under optimal conditions in the valleys of Varnounta mountain in extreme northwestern Greece where the nights are cool and the days flooded with sunshine. Our family business , Anthemis, was born here,an industry in which we produce herbs with loving attention to detail. The method of cultivation is traditional, our use of the land characterized by care and respect. Products are 100% biologically cultivated and free from additional substances and preservatives. Nature itself offers the most diversified herbs in a variety of colors and aromas, products of the purest quality, the finest taste and exceptional benefit.

Mint piperita, oregano, thyme, sage, lemon balm, spearmint and others. These dry organic herbs , are packed in small pp packs. These small pp are then packaged in carton packets with our brand name-Anthemis- hellenic organic herbs.

a)Four of them are in the form of whole leaf(mint,lemon balm,sage and spearmint) packet dimentions: hight 18cm,width 12cm,depth 6cm.b) The other two are oregano and thyme . Packet dimentions:hight16cm, width7cm, depth3,5cm. In above both cases a) and b) , everything has been done by hand , by us , the whole family ,in other words these 6 products are really pure in quality and you will not find any stems, dirt e.t.c. in the packaging.

The drying process has been done in the most natural way( ware house).Not under the sun, not in electric ovens, where most of the essential oils of the herbs will be lost.
I also have to mention that we , as a family business, have already started preparations of the next step which is the lipton type tea bag production with the thread and the tag ( flat and pyramid ). We are even preparing the creation of mixtures of herbs .

Please do not hesitate to suggest me any kind of herbs , or mixture of herbs,, or way of packaging, or anything else that would contribute to an even better presentation – promotion of our products.


In Anthemis we have the willing to do our best and go according to your needs and suggestions.

Please feel free to ask me anything.

Thank you in advance.

Best regards
Vasileios Gkekas
Anthemis
Hellenic organic herbs
89791
Medicinal & aromatic plants
Other
Egypt
Medicinal plants
2020-12-12
2019-09-12

Description

: El-Atahad for herbs is a leading cultivator , producer and supplier of finest quality 100 % organic herbal teas and medicinal herbs in the famed Nile valley in Egypt , packing all kinds of nature herbs , tea mixed with different types of herbs and fruit flavors.

We exported to all countries of the world such as Canada , United States , Saudi Arabia . Nigeria ,United Arab Emirates and many of other countries.

We can packaging your products that carry your Brand with your own design and we will provide you our best price.

For more information please feel free to contact me.


Mr.Mohamed Yosery
El-Atahad for herbs and tea
79876
Medicinal & aromatic plants
Other
Iran
Other medicinal & aromatic plants
2021-04-10
2019-08-13

Description

: We can provide the best iranian herbs and saeeron
58303
Medicinal & aromatic plants
Ecocert
France
Other medicinal & aromatic plants
2021-04-20
2019-08-13

Description

: ORGANIC MEDICINAL PLANTS FROM FRANCE.

The expertise of ORIANE in farming, harvesting, processing and trading organic medicinal plants is backed by over twenty years of passion for nature, as well as knowledge and experience of traditional productions in France and Morocco.

Here are some of our main organic dried plants from France ; each of them can be supplied unprocessed or cut, or even in powder :

- Ash tree (Frêne – Fraxinus excelsior),
- Billberry (Myrtillier – Vaccinum myrtillus),
- Blackberry (Ronce des bois – Rubus fructicosus),
- Blue mallow (Mauve – Malva sylvestris), …
- Borage (Bourrache – Borrago officinalis),
- Epilobium (Epilobe – Epilobium angustifolium),
- Hawthorn (Aubépine – Crataegus oxyacantha)
- Meadowsweet (Reine des prés – Filipendula ulmaria)
- Mullein (Bouillon blanc – Verbascum Thapsus),
- Nettle (stinging N.) (Ortie piquante – Urtica dioïca)
- Raspberry (Framboisier – Rubus idaeus),

Our list of organic dried plants from France also includes :

Agrimony ; Angelica ; Bear's garlic ; Birch ; Box tree ; Broom ; Buckthorn ; Burdock Cedar ; Butcher's broom ; Celandine ; Cherry tree ;Chestnut ; Comfrey ; Couch grass ; Cowslip ; Cypress ; Elderberry ; Elecampene ; Ginkgo biloba ; Goldenrod ; Hart's tongue ; Heather ; Horsetail ; Horseweed ; Ivy ; Juniper ; Kidney vetch ; Marshmallow ; Marigold ; Mugwort ; Oak Moss ; Peach tree ; Peppermint ; Periwinkle ; Pine ; Poplar ; Purple loosestrife ; Rose hip ; Sage ; Scabiosa ; Soap wort ; St.John's wort ; Thyme ;Valerian ; Walnut tree ; White dead nettle ; Willow ; Woodruff ; Yellow sweet clover, …

Don't hesitate to contact us ! We will be pleased to give you detailed information and quotations, and will do our best to meet your needs and expectations.
Yours sincerely, The ORIANE team
80632
Medicinal & aromatic plants
Ecocert
France
Medicinal plants
2020-02-20
2019-08-13

Description

: Producteur-cueilleur de plantes aromatiques et médicinales; utilisant les techniques de culture naturelles.
Verveine, Sauge officinale, Thyms, Menthes, Camomille Matricaire, Physalis, Millepertuis, Ronce...